Analysts: Yahoo Won't Reach Google Deal and 3 More Research Notes to Explore
Yahoo (NASDAQ:YHOO): Bernstein believes that it is unlikely that Yahoo will reach a deal with Google (NASDAQ:GOOG), given that the risk/reward ratio of such a deal would not be favorable for the latter. The firm expects Yahoo's stock to rise over the next few months, but it keeps a Market Perform rating on the shares.

Amicus Therapeutics (NASDAQ:FOLD): Leerink has lowered the price target on Amicus shares to $3 from $4, in light of an FDA meeting that resulted in a three quarter delay for the company's Amigal monotherapy study. Despite the delay, the firm reiterates an Outperform rating on the stock.

Biogen (NASDAQ:BIIB): Citigroup notes that weekly scripts for Biogen's multiple sclerosis treatment Tecfidera were up 39 percent week-over-week to 2,853, but points out that scripts were weak last week due to the Memorial Day holiday. The firm believes Tecfidera's launch is on track to beat Q2 expectations, and keeps a Neutral rating on Biogen with a $236 price target.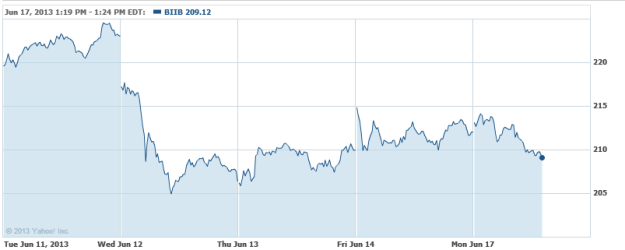 Broadcom (NASDAQ:BRCM): Morgan Stanley sees Broadcom's share weakness due to Samsung (SSNLF.PK) momentum as overdone, since the analyst met with CEO Scott McGregor, who did not address Samsung momentum, but did say steep short ramps are normal in new phones and not to jump to conclusions. The firm expects shares to bounce back quickly and reiterates its Overweight rating.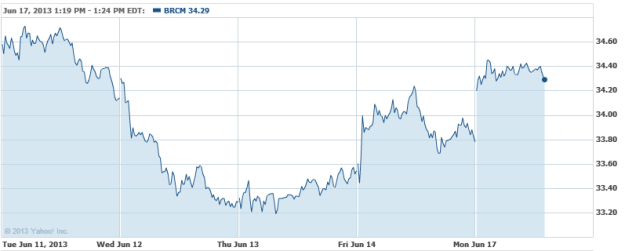 Don't Miss: Google Starts Testing Project Loon.