Analysts: Yahoo's Acquisition Is Positive and 3 Other Research Notes to Check Out
Yahoo (NASDAQ:YHOO): Piper sees Yahoo's acquisition of Tumblr as a step in the right direction, and one that could increase the company's top-line growth from its current 1 percent estimate to 2 percent in 2013, and from 5 percent to 8 percent in 2014. However, Piper feels that the deal — a $1.1 billion purchase — is too small to materially change Yahoo's growth rate, and sees the Alibaba IPO as the biggest part of the Yahoo story. It did raise its price target on Yahoo, from $21 to $27, and keeps a Neutral rating on the shares.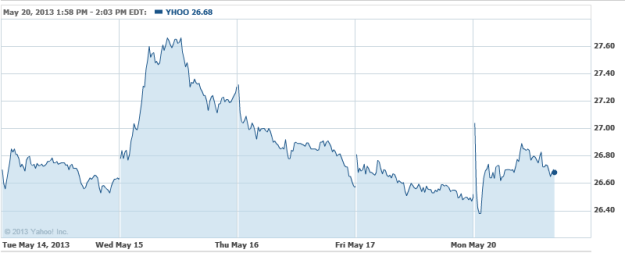 Caterpillar (NYSE:CAT): Wells Fargo points out that April sales trends experienced deceleration, and believes that modest improvements to overall trends will likely be mostly offset by North American machine sales declines. It keeps a Market Perform rating on the shares.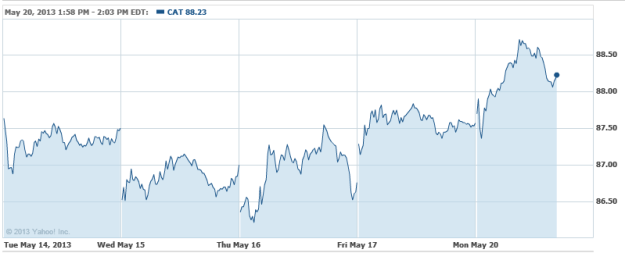 Chicago Bridge & Iron (NYSE:CBI): Following approval by the U.S. Department of Energy for the export of natural gas to non-free trade agreement countries by Freeport LNG, BB&T believes that Chicago Bridge & Iron could receive $3 billion to $4 billion in contracts from Freeport. The firm keeps a Buy rating on the shares.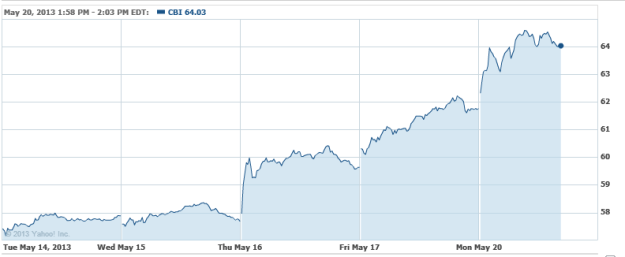 General Motors (NYSE:GM): After the company reported better-than-expected operating results, Argus has raised its price target on the shares from $34 to $43, noting that it is encouraged by the steps the company is taking in Europe. It keeps a Buy rating on the shares, and the firm considers the stock to be "dirt cheap."

Don't Miss: Why Yahoo's Bid for Tumblr is Genius.