Analysts: Yum Brands Get a Bird Flu Warning and 2 New Opinions Investors Must Read Now
Yum! Brands (NYSE:YUM): UBS is reducing its estimates on Yum! Brands to better reflect the uncertainty as a result of the bird flu in China. The firm expects lower sales despite reports that Chinese consumers have reacted less dramatically to each avian flu incident. According to UBS, the Yum management will address these concerns during the company's earnings conference call on April 24. UBS rates Yum shares Neutral, with a $73 price target.
Wells Fargo also expects Yum same-store sales to drop 10 percent in March due to bird flu concerns. However, the firm only brought down its full year EPS estimate by 2 cents to $3.19 because it expects the sales headwind from current issues to be fairly short-lived. The firm has a Market Perform rating on the shares.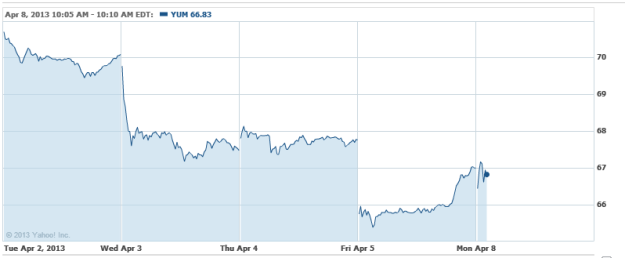 Pharmacyclics (NASDAQ:PCYC): According to JMP Securities, the data presented by Pharmacyclics for its ibrutinib drug will result in future trials to assess its efficacy to kill non-Hodgkin lymphoma cells. The firm thinks that ibrutinib may kickstart the development of chemo-free therapies or all-oral regimens in the longer term. The firm maintains an Outperform rating.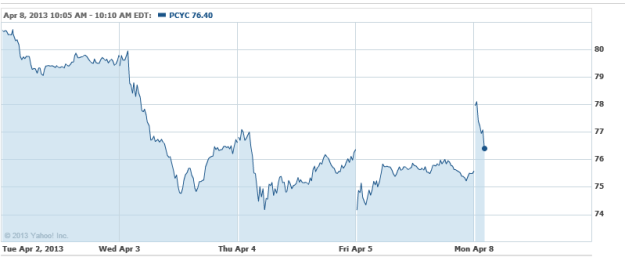 Capital Senior Living Corporation (NYSE:CSU): JMP Securities is recommending buying Capital Senior shares aggressively due to favorable industry fundamentals and operational execution. The firm thinks the company's CFFO could reach $1.90-$2 in 2014. It maintains an Outperform rating on shares.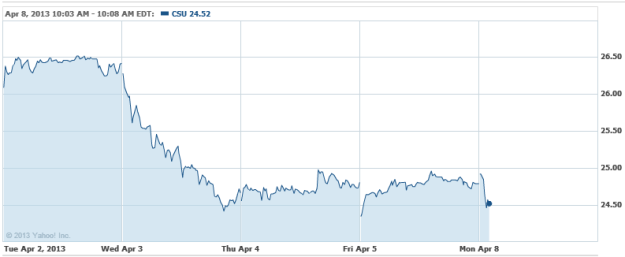 Investing Insights: Will Costco Continue to Explode?