Anheuser-Busch May Acquire Breweries in China and 4 Other Hot Stocks
Alcoa Inc (NYSE:AA), the largest producer of aluminum by revenue, will release its first quarter earnings report today after hours and there's probably not much there to cheer about considering the conditions prevailing in the raw aluminum market. The trend in aluminium prices on the London Metal Exchange has been firmly downward since the last seven consecutive quarters, caused mainly by speculative shorting of the commodity, high warehouse inventories and rising Chinese production – factors which far outweigh the encouraging offtake of the material by thriving businesses such as aeroplanes, cards and beverages. Alcoa met the tough business conditions by reducing annual production capacity by over half a million metric tons in 2012 through the suspension of production and closing smelters. Analysts expect EPS of $0.08 for the current quarter and revenue of $5.89 billion.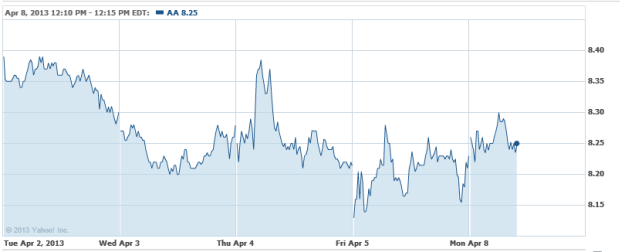 Anheuser-Busch InBev (NYSE:BUD) CEO Carlos Brito said at a forum in China yesterday that business was growing at a double-digit rate, and that it made sense to grow inorganically through the acquisitions route because there were parts in that huge country where the company did not have a manufacturing presence. Brito also indicated that future growth of the beer market in China was expected to be huge considering the low prevailing per capita consumption levels of the beverage. The company, which makes the famous Budweiser beer, plans to spend about $3.7 billion across the world as it beefs up capacity expansion.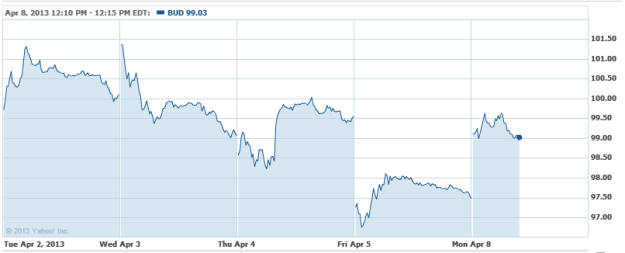 Hydraulic fracking company FTS International, in which Chesapeake Energy Corp (NYSE:CHK) holds a 30 percent stake, was valued at a lofty $5.7 billion around May 2011 when Singapore sovereign fund Temasek Holdings and an Asian P-E player bought 70 percent. Chesapeake, not long ago, intended to dispose of the stake as it sought to improve its cash flow after natural gas prices slumped drastically. However, rising costs, slower drilling by customers and a huge amount of debt on its books soon caused the situation to change dramatically for the worse at FTS. In 2012 the company made a loss of about $30 million and analysts currently value Chesapeake's stake at less than $1 billion. This has probably caused Chesapeake to change its mind, and a person familiar with the situation revealed that there are no immediate plans to sell the stake.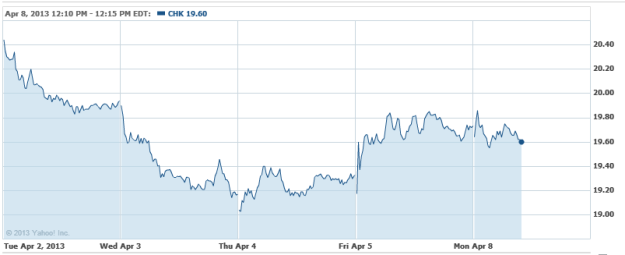 Amarin Corporation plc (NASDAQ:AMRN) announced that additional data from its phase 3 clinical trials of its Vascepa (icosapent ethyl) drug revealed that it achieved reductions in Apo C-III levels of 25.1 percent (p<0.0001) and 19.2 percent (p<0.0001) compared to placebo, respectively. The lipoprotein Apo C-III is thought to inhibit the clearance of triglycerides from the blood. People who do not produce Apo C-III have lower levels of triglycerides and lower instances of cardiovascular disease. "Amarin is proud of the robust performance of Vascepa in the MARINE and ANCHOR studies," stated Steven B. Ketchum, Ph.D., President of Research and Development of Amarin. "The Apo C-III data announced today are another example of these positive results.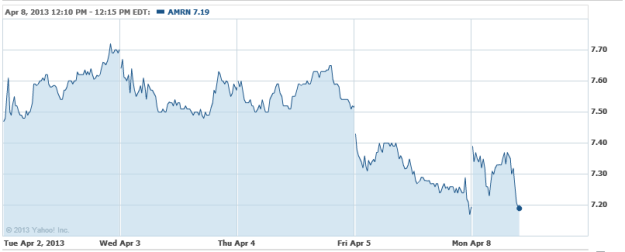 United Parcel Service Inc (NYSE:UPS) has decided to challenge the decision by the regulator of the European Union to block the company's proposed acquisition for Dutch rival TNT Express. According to a spokesperson, UPS will appeal the regulator's action, believing it to be "factually and legally erroneous." Though UPS and TNT Express abandoned the deal in January, UPS is challenging the decision "in order to ensure a more accurate assessment of the EU competitive landscape and that no precedent is established by the EC that would limit international growth opportunities."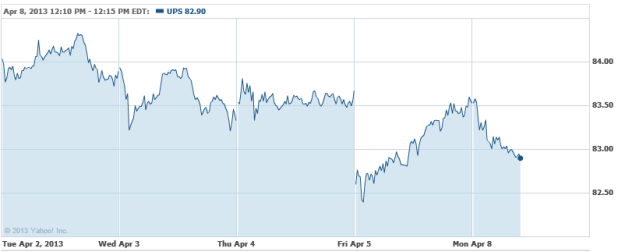 Investing Insights: Will Costco Continue to Explode?