Another 777 Incident for Boeing, Vivus Responds to Hedge Fund Letter, and 3 More Hot Stocks
Boeing Co. (NYSE:BA): Senses are finely tuned to minor issues that would normally not send red flags after the 777 crash in San Francisco. Another 777 — which was praised for its design that minimized the damage from the Asiana flight — flown by Japan Airlines was forced to make a landing in Tokyo after a hydraulic leak was discovered in the system that controls the aircraft's flaps. The plane landed without incident.

Vivus Inc. (NASDAQ:VVUS): Shares of Vivus are up after the company responded to a letter to shareholders from First Manhattan stating that the hedge fund's plan revolves around "fixing things that aren't broken." First Manhattan is urging a vote against Vivus's board at the company's annual meeting, saying that Vivius should have secured a pre-launch big-pharma partner for Qsymia, and that Tony Zook is willing to take the reins as CEO.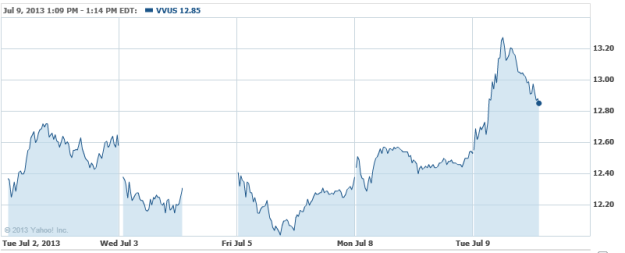 GlaxoSmithKline (NYSE:GSK): The pharmaceutical giant has filed for FDA approval to use a combination of the company's Tafinlar and Mekinist pills to treat melanoma in a move not anticipated by observers. Both drugs have been approved separately, although the effectiveness of the combination is only known from Phase I and Phase II testing. Results from a Phase III trial will come more toward the end of the year.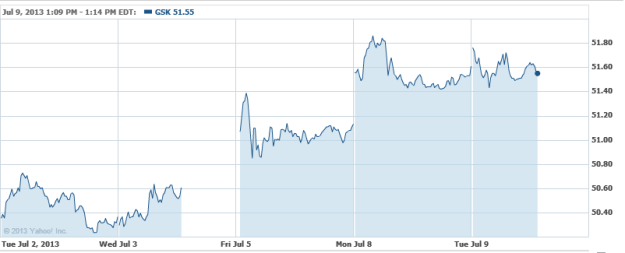 Intuitive Surgical (NASDAQ:ISRG): Shares have taken a serious plunge on the heels of a second-quarter warning, dropping a further 17 percent after hours on Monday. "[The second-quarter] results usurped our most bearish scenario," Canaccord's Jason Mills said, adding that the company had its "worst system placement performance since the height of the financial crisis." Goldman Sachs has also cut its price target and ratings on the company.

Netflix (NASDAQ:NFLX): Netflix is shirking the traditional post-earnings conference call in favor of a moderated live video discussion. Questions from investors can be submitted in advance via Twitter to the hosts, BTIG's Rich Greenfield (@RichBTIG) and CNBC's Julia Boorstin (@JBoorstin). Netflix shares continue to climb, adding another 4.7 percent on Tuesday morning following the announcement of a content deal with CBS (NYSE:CBS).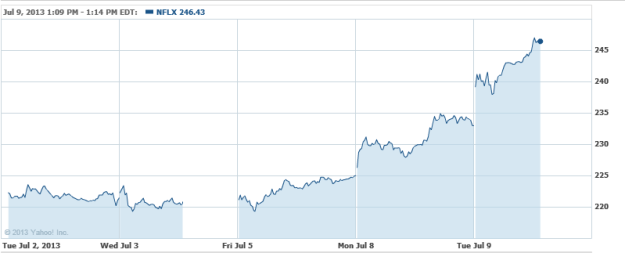 Don't Miss: Can Boeing Continue This Bullish Run?