Another JPMorgan Fine, BofA Settles Racial Discrimination Case: Morning Buzzers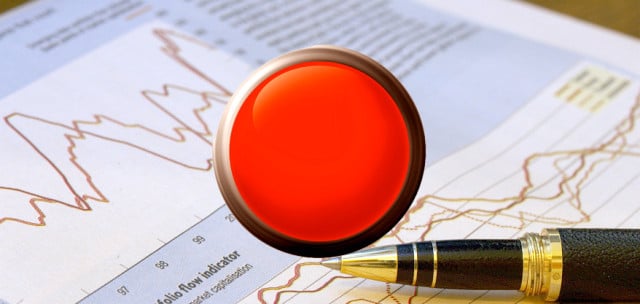 U.S. stock futures remain steady this morning after falls yesterday caused by anxiety over whether the U.S. will decide to intervene in Syria. The S&P 500 will likely remain near an eight-week low during trading today. Investors are also waiting on data about U.S. home sales during July due out later this morning.
Futures at 8:30 a.m.: DJIA: +0.11% S&P 500: +0.05% NASDAQ: +0.10%
Here's your cheat sheet to what's buzzing this morning:
JPMorgan Chase (NYSE:JPM) is being fined $6 billion by the Federal Housing Finance Agency, which is accusing the bank of misrepresenting mortgages as meeting investors's criteria. The company believes it should pay less to settle the losses experienced when borrowers failed to make payments and the value of the securities fell. This adds to a bevy of legal problems the bank is facing at the moment, including the London Whale trading scandal.
Amazon.com Inc. (NASDAQ:AMZN) is still dominating the e-commerce world as recent data from the Securities and Exchange Commission seen by the Wall Street Journal shows that brick and mortar retailers are still having a difficult time making headway in online retail. The SEC asked a group of major retailers including Target (NYSE:TGT) and Staples (NASDAQ:SPLS) about their online performance, and data showed that Amazon still sells more online than its next twelve competitors combined.
Bank of America (NYSE:BAC) has agreed to pay $160 million to settle a racial discrimination case, as African American financial advisors have accused the bank of not offering them the same opportunities as white staff members. According to the New York Times, which broke the story, that amount is the largest an American employer has ever paid in a racial discrimination suit.
Time Warner Cable's (NYSE:TWC) battle with CBS Corp. (NYSE:CBS) is now being mediated by the Federal Communications Commission. Three million Time Warner customers have not had access to CBS programming since August 2, as the two companies can't seem to reach an agreement on retransmission fees. The FCC had previously been reluctant to intervene, but negotiations between the companies have deteriorated to the point that government intervention seems to be the only solution.
Follow Jacqueline on Twitter @Jacqui_WSCS
Don't Miss: Get Your Veggies in Liquid Form via Starbucks and Whole Foods.