Another JPMorgan Investigation, Eli Lilly to Defend Patent: Morning Buzzers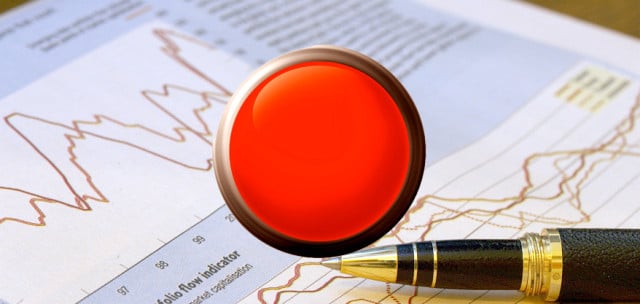 U.S. stock futures remained steady this morning after the market saw big declines last week, including Dow's biggest weekly fall in over a year. Investors are waiting for the minutes from the Federal Reserve's meeting — to be released on Wednesday — which could shed some light on whether the Fed will start curbing stimulus next month as economists have predicted.
Futures at 8:30 a.m.: DJIA: -0.05% S&P 500: -0.08% NASDAQ: +0.06%
Here's your cheat sheet to what's buzzing Monday morning: 
JPMorgan Chase (NYSE:JPM) is undergoing yet another investigation from the U.S. Securities and Exchange Commission, as the bank has been accused of hiring the children of prominent Chinese officials to help the bank win business in China, according to a report first broken by the New York Times. This comes after the bank is already facing scrutiny due to the "London whale" trading scandal. Two former employees of the bank are facing criminal charges related to that scandal, federal prosecutors announced last week.
Glencore Xstrata (GLCNF.PK) will reportedly have to write down between $5 and $7 billion related to Glencore's buyout of Xstrata. The hit is an indication of how falling commodity prices have affected mining companies, but the market is still feeling optimistic about the merger. The specifics related to that loss and the merger itself will be better known on Tuesday, after the combined company releases its first earnings report.
Eli Lilly (NYSE:LLY) is set to defend the patent on its lung cancer drug Alimta, which accounted for 11 percent of the company's revenue in 2012. The patent in question covers the practice of administering the drug along with certain vitamins to help prevent side effects. If the company wins the right to keep the patent, generic drug makers won't be able to make a generic version until 2022. Eli Lilly will lose the patent to its number one drug, the antidepressant Cymbalta, later this year, so keeping the Alimta patent would be a large victory for the company.
J.C. Penney (NYSE:JCP) has reached a deal with shareholder Bill Ackman, who angrily left the company's board last week, for Ackman to sell his 18 percent stake in the struggling retailer. According to a filing made with the Securities and Exchange Commission last week, Ackman and his Pershing Square Capital Management will be allowed to sell the stock in four blocks of 5 million shares.
Follow Jacqueline on Twitter @Jacqui_WSCS
Don't Miss: 6 Cars That Delivered on High Expectations.