AOL Surges With Upgrades in Tow, But Reasons for Caution Remain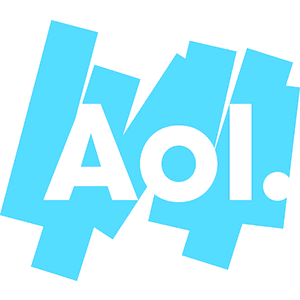 After a few years of dormancy, and despite strong movement on the stock chart, AOL (NYSE:AOL) bulls seem to be limbering up and getting ready to charge. The company posted its first revenue growth in eight years on Friday, and analysts have been quick to weigh in.
Jefferies pushed its price target on the stock up from $44 to $50, a 48.3 percent upside on its February 8 closing price of $33.72. The firm reiterated a "Buy" rating following AOL's fourth-quarter results, which showed revenue growth for the first time in eight years. Briefly, total 4Q revenues grew 4 percent to $599.6 million, while full-year revenues were flat at $2.2 billion. Diluted EPS for the quarter grew an attractive 78 percent to $0.41.
The results also prompted an upgrade to "Outperform" from "Sector Perform" from analysts at RBC Capital, with a new price target of $45. This compares to the mean analyst price target of $39.77, with a majority of "Hold" ratings.
Combined, the analyst comments helped push the stock up as much as 6.5 percent in morning trading on Monday, punctuating 11.11 percent gains for the previous week. All in all, there are a lot of good reasons to be excited about this company, but every good earnings report comes with a bit of bad news…
There are two elephants in the room. One is the fact that the company derives the vast majority of its operating income from its Membership Groups segment, which includes subscription services like dial-up. Unsurprisingly, revenues from this segment are drying up, meaning that AOL's most-profitable segment is shrinking in size.
Membership Groups accounted for $158.7 million in operating income for the company, while total operating income came in at just $123.3 million, reflecting losses in the corporate segment. Additionally, the Brand Group and AOL Networks, its market to sell advertising inventory on behalf of publishers, accounted for just $15.2 million in operating income.
Growth in the advertising segment is what's so interesting about the results, but its success will be limited by the second elephant in the room, which is competition.
You can't think about advertising anymore without thinking about Google (NASDAQ:GOOG), Yahoo (NASDAQ:YHOO), and Facebook (NASDAQ:FB). Between the three of them, these technology titans represent a pretty comprehensive segment of the market. Google is the gold standard that Facebook is challenging, while Yahoo is everybody's favorite underdog. Everyone else is left fighting over scraps, which is unfortunately what AOL may find itself doing.
There's no doubt that AOL's advertising revenue growth is due to smart execution of a good strategy, but there's also little doubt that the company is growing into the cracks left by industry leaders. The results suggest that the market is larger than Google, Yahoo, and Facebook, leaving room for AOL in their shadow.
This is not necessarily a bad thing, but it should be kept in mind. Advertising research firm e-marketer is predicting that the market for display advertising will grow by $3 billion between 2013 and 2014, but that AOL's share of the market will drop from 3.1 percent to 2.7 percent.
A rising tide lifts all boats, but this particular tide lifts the industry leaders more than the rest. Google and Facebook are projected to increase their market share in the coming years, while even Yahoo's market share is projected to contract.
Don't Miss: Leaked: Apple to Release iPhone 5S and 6 in 2013?