AOL to Shutter Hipster and 4 Media Titans Making Waves
AOL, Inc. (NYSE:AOL): Current Price: $30.81
Hipster.com, a hyperlocal photosharing app AOL acquired in March 2012, will be shut down as of February 16. Registered users were sent emails informing them that they will need to save any postcards, which is Hipster's term for posted images, by that date or they will be deleted along with any additional user data.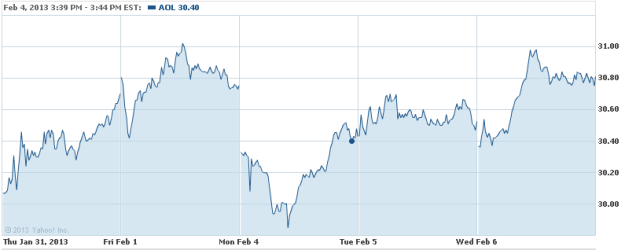 Time Warner Cable Inc. (NYSE:TWC): Current Price: $88.07
It's time for Time Warner customers to prepare to delve out more cash for the cable television service next month. The cable provider furnished customers with notices announcing price increases that are to take effect in March.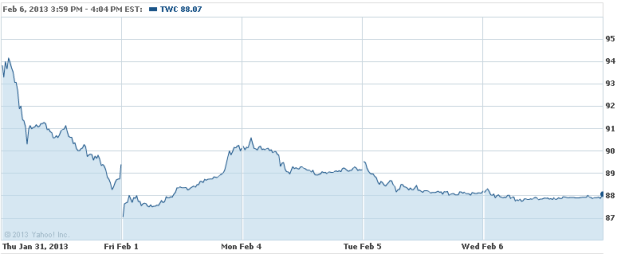 CBS Corporation (NYSE:CBS): Current Price: $41.96
On Sunday, an average of 108.4 million people watched Super Bowl XLVII, making it the third-largest audience for a television event on record, claims CBS (NYSE:CBS), the network which carried the football game, as told to the Wall Street Journal.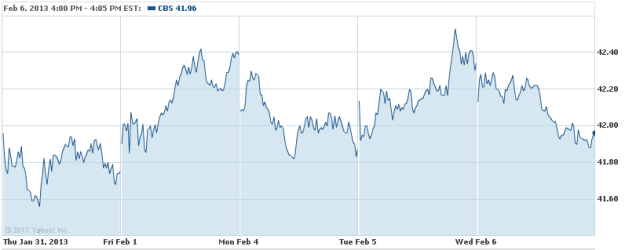 Comcast Corporation (NASDAQ:CMCSA): Current Price: $38.73
The company is adding nearly 200 jobs, and it is branching out with more broadband service for business in the Chicago area. According to the company, it's extending service to office buildings like Willis Tower in the Loop and to office parks along Interstate 90 between Rosemont and Schaumburg and along the I-88 corridor between Aurora and Oak Brook.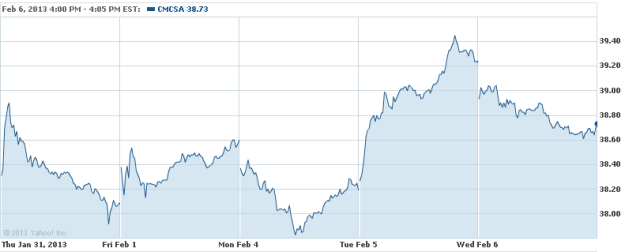 News Corp. (NASDAQ:NWSA): Current Price: $28.21
News Corp. is scheduled to report its Q2 earnings after market close on Wednesday, February 6. Analysts expect an EPS of 42c on revenues of $9.27 billion, according to First Call.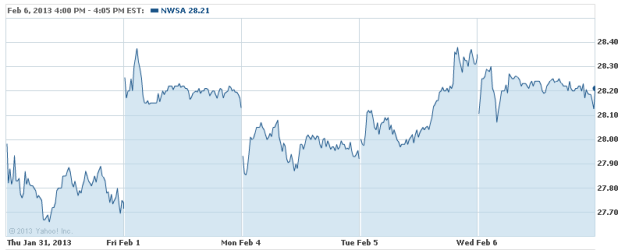 Don't Miss: Is Google Outpacing Apple?