Apollo Global Selected as Lead Bidder and 3 Hot Stocks Turning Heads
Microsoft Inc (NASDAQ:MSFT): Current Price $27.95
Microsoft Inc (NASDAQ:MSFT) launches its Office 365 and Office 2013 today, with boxed copies of the new software in familiar packaging but with an all-important change – no DVDs inside. Instead, purchasers will get a product code that will allow them to download the software from the cloud. Another groundbreaking change from Microsoft is that the new software are subscription based instead of the payment of a one-time license amount. The subscribers can opt to pay monthly or annually. Freebies thrown in to make the change easier for consumers are 20 GB of free additional SkyDrive cloud storage and 60 minutes per month of Skype calls.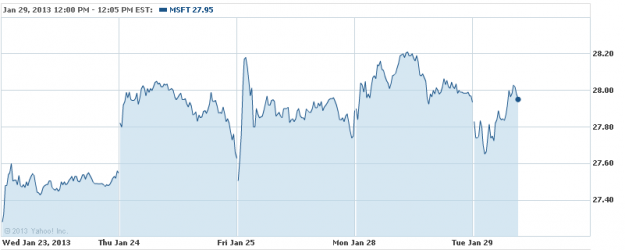 YouTube (NASDAQ:GOOG): Current Price $752.45
Traditional TV will get enhanced competition from YouTube (NASDAQ:GOOG) as early as the second quarter of this year, when the Internet video giant introduces subscription-based channels. Sources say that YouTube is already discussing the proposal with some channel producers as well as video production companies or networks such as Machinima, Maker Studios and Fullscreen. This could also be a lifeline for second- or third tier cable networks that are not growing fast enough on cable TV and could gladly make the transition to the Internet courtesy of YouTube.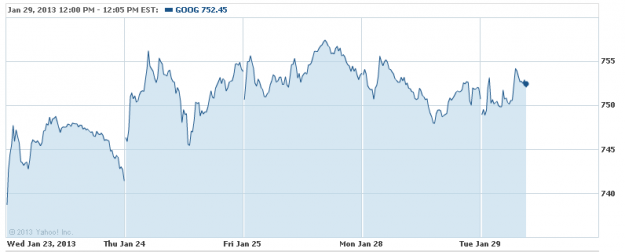 Are these stocks a buy or sell? Let us help you decide. Check out our Stock Picker Newsletter now.
Lakeland Bancorp Inc (NASDAQ:LBAI): Current Price $9.74
Lakeland Bancorp Inc (NASDAQ:LBAI), which owns Lakeland Bank, and Somerset Hills Bancorp (NASDAQ:SOMH) which owns Somerset Hills Bank, have entered into a merger agreement that will leave Lakeland Bancorp as the surviving bank holding company. Somerset Hills shareholders will receive either 1.1962 shares of Lakeland common stock or $12 in cash for every share they own in a transaction that is valued at approximately $64 million.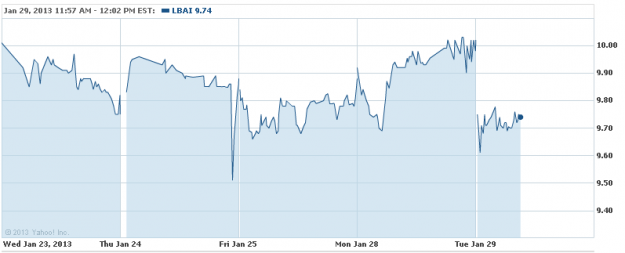 Apollo Global Management LLC (NASDAQ:APO): Current Price $20.93
According to Bloomberg, bankrupt Hostess Brands Inc has selected Apollo Global Management LLC (NASDAQ:APO) along with C. Dean Metropoulos & Co. as the lead bidder for the auction of its cakes business that owns renowned brand labels such as CupCakes, Dingdongs and HoHos. 

Don't Miss: What's Driving Yahoo's Stock Up?