Apple Found Guilty of Price Fixing, UnitedHealth to Expand Care Contracts, and 2 More Hot Stocks
Apple Inc. (NASDAQ:AAPL): U.S. District Judge Denise Cole in Manhattan has determined that Apple is guilty of violating antitrust laws and conspiring to fix e-book prices, opening the doors for a damages trial to take place. Apple's publishing counterparts have already settled with the Department of Justice. The alleged collusion began in late 2009 and continued into early 2010 in connection with the Silicon Valley giant's launch of its popular iPad tablet, Reuters said.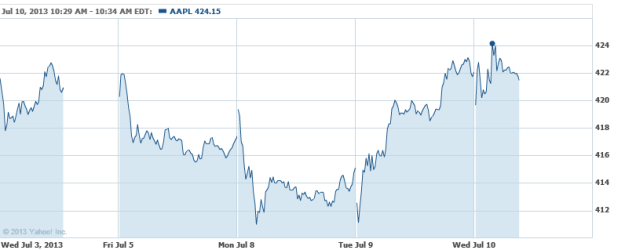 UnitedHealth Group Inc. (NYSE:UNH): UnitedHealth is anticipating the more than doubling of its reimbursements by way of its "accountable care contracts" to $50 billion by 2017 from the $20 billion they stand at now. The contracts "link a portion of the reimbursement to quality and cost-efficiency measures," thus allowing the company to substantially reduce "the use of exclusively fee-for-service contracts."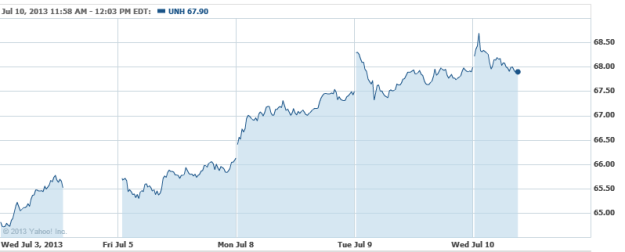 Amazon.com Inc. (NASDAQ:AMZN): Amazon Web Services has cut its EC2 cloud computing prices for dedicated instances (i.e. hardware dedicated to a single client) by up to 80 percent, sending shares of Rackspace (NYSE:RAX) plunging more than 6 percent. Cutting prices is routine at Amazon, but the magnitude of the latest chop has Rackspace investors jumping ship before the user migration takes a material effect on the hosting company.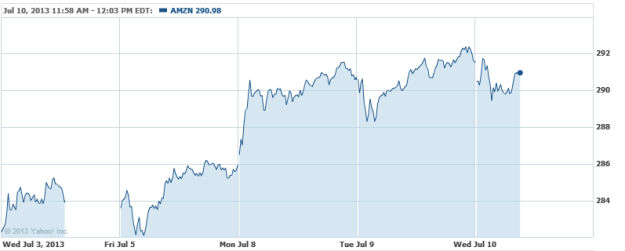 Vivus (NASDAQ:VVUS): "Several independent and influential" analysts have sided with Vivus — over hedge fund First Manhattan — before the company's upcoming meeting on Monday. The company and firm are engaged in a proxy battle over the company's board, which First Manhattan wants to replace. "We ultimately would not view a complete turnover of the board and/or management as a positive for the long term success of Qsymia," JMP Securities says.