Apple Loses Key Court Case, JPMorgan Cuts Losses In Alabama, and 3 More Hot Stocks
Apple (NASDAQ:AAPL): An ITC decision could see a ban of older iOS devices, after a judge at the U.S. International Trade Commission ruled that the AT&T (NYSE:T) models of the iPhone 3GS and 4, along with 3G models of the iPad 1 and 2 infringed on Samsung (SSNLF.PK) patents. Though the decision is final, Apple can appeal it to the Federal Circuit, or bid for a reprieve from the White House, which has the power to approve or disprove of the ruling.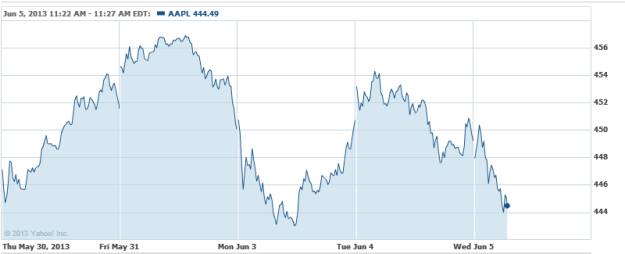 JPMorgan Chase & Co. (NYSE:JPM): Jefferson County in Alabama has negotiated a deal with its creditors that open doors its exit from  bankruptcy, in a case that has become the largest municipal bankruptcy in the country's history. The creditors will take $1.84 billion of the $2.4 billion total that is held. JPMorgan, the county's largest creditor, will miss out on $842 million of the face value of its debt — about 70 percent.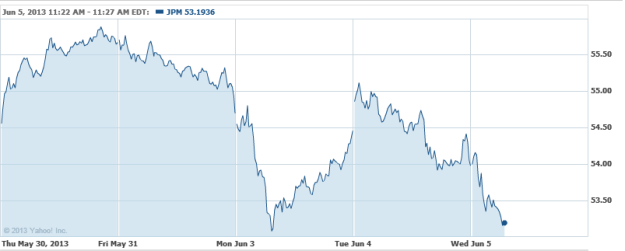 Chevron Corp. (NYSE:CVX): The supreme court in Argentina has revoked Chevron's asset freeze, overturning a judge's previous ruling and paving the way for the company to continue with its $1.5 billion collaboration with YPF (NYSE:YPF). The assets were initially frozen at the request of Ecuadorean plaintiffs, who are trying to enforce a $19 billion award against Chevron for toxic waste issues in the Amazon.

Vodafone (NASDAQ:VOD): The Indian cabinet has given approval for a proposal that will start the non-binding concilliation process between Vodafone and the Indian government, with the intention of ultimately laying to rest the fight over a $2.2 billion tax bill related to the company's acquisition of a unit of Hutchison Whampoa in 2007. Vodafone denies that it owes the money, though has expressed willingness to find an interest-free solution.

NeuroMetrix, Inc. (NASDAQ:NURO): Coming off of 30 percent gains made earlier in the week, shares of NeuroMetrix have fallen over 16 percent as the company has announced a $5 million preferred placement. Within the terms, the institutional investor involved in the deal will receive two series of preferred shares convertible into a total of 2,386,635 shares of common stock, at a price of $2.095 per share, with warrants to purchase an additional 2,386,635 shares at $2 per share.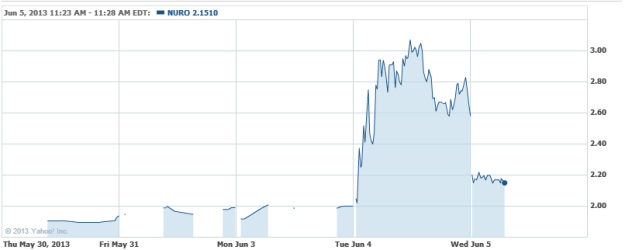 Don't Miss: Samsung Triumph: ITC Bans These Apple Products.