Apple Products are Sacred in China During Tomb Sweeping Day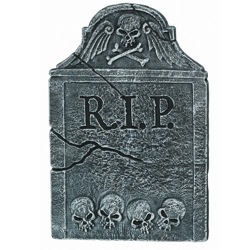 Despite Apple's (NASDAQ:AAPL) recent difficulties with criticism from China's state-run media outlets, it appears that Apple still has a special place in the hearts of many of China's citizens. After all, a company can't be doing too badly if its products are chosen as gifts for dearly departed relatives in the afterlife. As NBC News reports, cardboard replicas of popular Apple products, such as the iPhone and iPad, are being used to celebrate a traditional Chinese festival that honors dead relatives.
The Qingming Festival, or "Tomb Sweeping Day," is an annual event in which people visit the tombs of their ancestors in order to tidy up the gravesite and provide their departed loved ones with enjoyable gifts for the afterlife, reports NBC News. Traditional gifts given to dead relatives include clothing and fake money, which is ritually burned in an act of spiritual piety.
However, times change and now popular gifts include cardboard representations of every imaginable luxury item a concerned relative would want to send to their departed loved ones. Cardboard props of sports cars, mansions, pets, and now Apple products, are all available for purchase reports NBC News.
According to NBC News, one popular item is a set of realistic-looking cardboard Apple products which a pious Chinese consumer can buy for just $7. The set includes cardboard reproductions of an iPad, iPhone, and a Mac computer. Interestingly, just like real Apple products, buyers can upgrade to a higher model of iPhone for an extra fee, reports Li Le from NBC News.
Any negative publicity that Chinese consumers may be hearing about Apple from official Chinese news outlets could very well be drowned out by this type of public goodwill towards Apple and its products.
Apple closed at $423.20 on Friday after shedding $4.52, or 1.06 percent, from its price at the opening bell.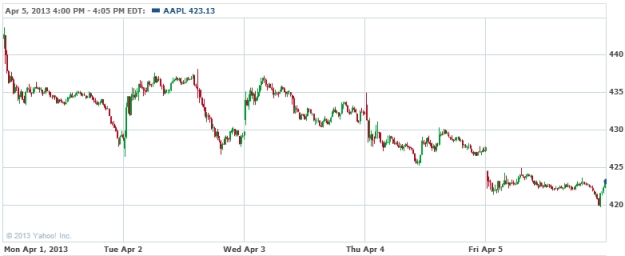 Don't Miss: Is Apple's iRadio Almost Dialed In?