Apple Responds to Info Requests, Toyota Limits Online Warranty Sales, and 3 More Hot Stocks
Apple (NASDAQ:AAPL): "Regardless of the circumstances, our legal team conducts an evaluation … only if appropriate, we retrieve and deliver the narrowest possible set of information to the authorities," is what Apple said, while commenting on the 4,000-5,000 requests for information that the company received from law enforcement over the six month period that ended May 1, the bulk of which coming from local police matters.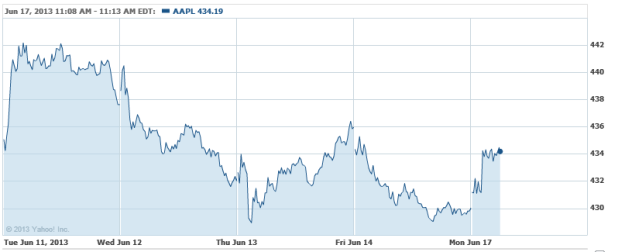 Toyota Motor Corp. (NYSE:TM): Toyota is clamping down on its online, third-party warranty sale program, and will now be limiting the sales of warranties to within the state that the consumer buys the car. Extended service contracts, which were backed by Toyota, are bought an sold online, and provide a healthy side business for dealerships. While Toyota assures that the new policies are designed to keep the company within state commerce laws, industry observers believe that the move is designed to keep dealerships happy, so they do not have to compete with out-of-state dealers offering the same contracts at a lower price.

Under Armour (NYSE:UA): The apparel company is breaking into the wearable tech industry, with the release of new watch that monitors an array of different data points during physical exercise, and will rate — or score — the workout on a scale of 1-10. Under Armour's emergence in the wearable tech market could help pave the way for large tech companies planning the same thing, and helping high-tech accessories see greater market saturation.

AIG (NYSE:AIG): Shares of the insurance giant are sliding slightly after it was revealed through an 8-K filing that the company is giving the buyers of ILFC an additional six weeks — until July 31 — to close on the purchase. During this extended time, AIG will be able to explore other channels for ILFC, which could include a sale to another party or an IPO.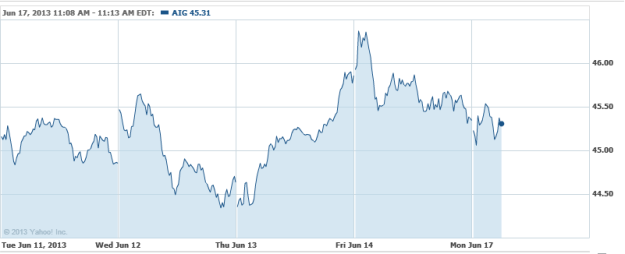 Terex Corporation (NYSE:TEX): Shares of Tex are down over 11 percent following a guidance update, that saw second quarter EPS of $0.50-$0.60, versus the $0.82 consensus estimate, and full-year EPS of $1.90-$2.10 compared to the $2.56 consensus projection and below its prior guidance of $2.40-$2.70. A softer marketplace for its construction, material handling and port solutions, and cranes operations was cited for the adjustments.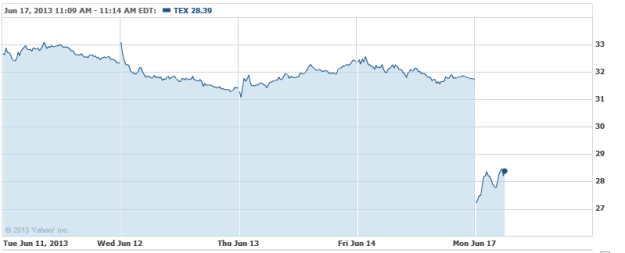 Don't Miss: Is iOS 7 a Portent of Apple's Decline?