Apple Slips and 3 Tech Titans on the Move
Google Inc. (NASDAQ:GOOG): Current Price: $731.56
Companies could potentially have the ability to obtain sales bans that are based on infringements of standard-essential patents only in rare, specific cases, the Justice Department and U.S. Patent and Trademark Office said in a joint policy statement, Reuters reported last night. According to the agencies, the U.S. International Trade Commission should consider the public interest prior to ordering such bans. Both Google and Samsung (SSNLF) have attempted to ban Apple (NASDAQ:AAPL) products sales due to alleged infringements of standard essential patents.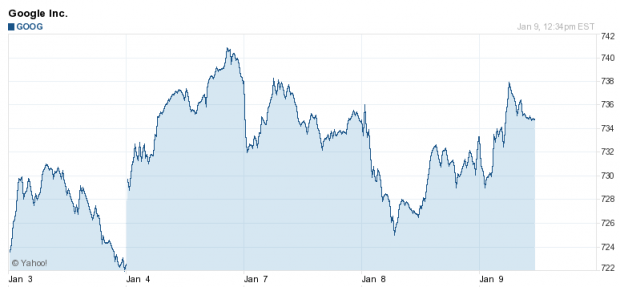 Should you buy or sell Apple's stock ahead of earnings this month? Our 20-page proprietary analysis will help you save time and make money. Click here to get your SPECIAL REPORT now.
Microsoft Corporation (NASDAQ:MSFT): Current Price: $26.63
On March 15, the company will retire the Messenger service worldwide, according to The Next Web, which confirms that the company will likely make the move from Messenger to Skype. Messenger will continue to be available in mainland China.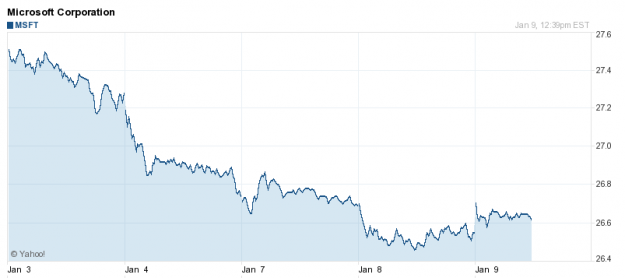 Start 2013 better than ever by saving time and making money with your Limited Time Offer for our highly-acclaimed Stock Picker Newsletter. Get our fresh Feature Stock Pick now!
Apple Inc. (NASDAQ:AAPL): Current Price: $520.96
Apple shares dropped almost 1 percent to $521.30. Apple is reportedly in the process of developing a lower-end iPhone attempting to gain a bigger share of the smartphone market, the Wall Street Journal reports.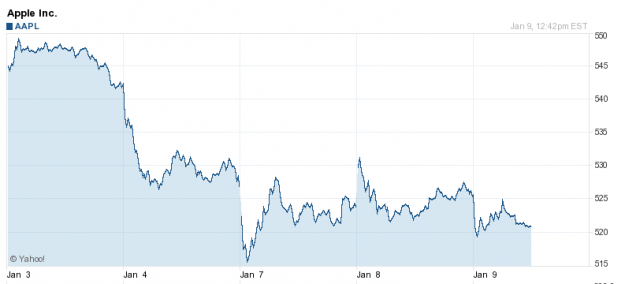 Are these stocks a buy or sell? Let us help you decide. Check out our Stock Picker Newsletter now.
Intel Corporation (NASDAQ:INTC): Current Price: $21.24
The company has spent years trying to make its place in the post-PC computing market with nearly no success. It is rumored that Apple considered the use of Intel chips in its first iPhone as additional phone companies have needed less persuasion to avoid Intel, as it prefers to mainly use chips based on designs or technology from ARM. But Erik Reid, leader of Intel's smartphone and tablet efforts, is convinced that success is near. On Tuesday, in a meeting we had at the Consumer Electronics Show in Las Vegas, Reid stated that there are now six phones and 10 tablets shipping with Intel processors in them, not including the numerous convertible PCs hitting the market that can act as tablets.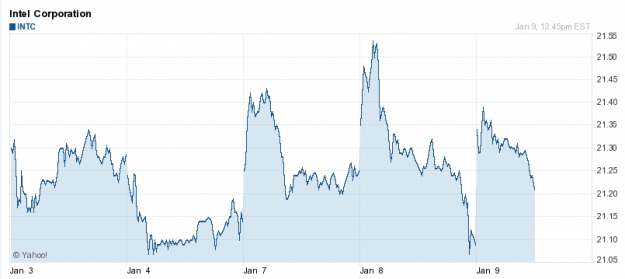 Don't Miss: The iPad is King as Tablets Crush PCs.