Apple to Overhaul Retail Stores, HSBC Furthers Global Cuts, and 3 More Hot Stocks
Apple (NASDAQ:AAPL): Apple will be overhauling their retail operations to make room for "an army of new products this fall," at least according to JPMorgan. The firm also notes that iOS 7 beta seems to run very slowly on older devices, which might urge users to upgrade their hardware, and pointed to recent comments made by Tim Cook about "new incentives" for customers to buy iPhones, and  for Apple stores to sell them.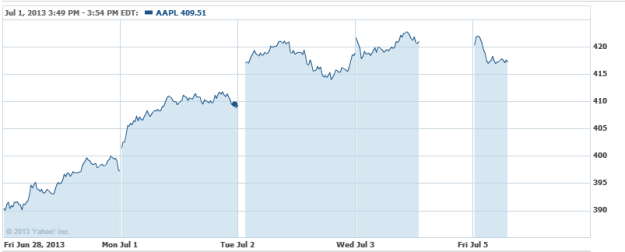 HSBC Holdings (NYSE:HBC): HSBC intends to shutter its retail banking and wealth management operations in South Korea, starting on Monday, due to its ongoing quest to slim down and streamline its global operations. The bank's global banking and markets business — geared for the corporate clients — will remain intact. About 230 staff in Korea will be affected by the closures.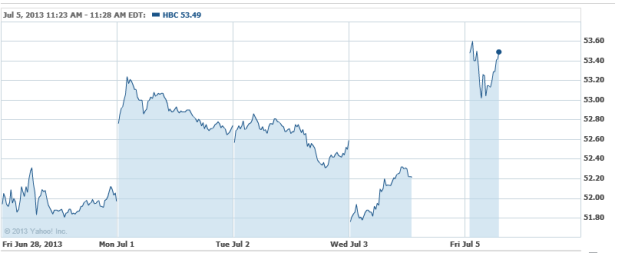 General Motors (NYSE:GM): GM would like to see its recent success in America translated overseas, where it plans to jack up sales in Indonesia by offering its simple, no-nonsense Spin model. The Spin, a van with three rows of seats and costs around $14,360 in the surging Indonesian auto market, will allow GM to compete more effectively with Toyota's (NYSE:TM) Avanza and Nissan's Livina.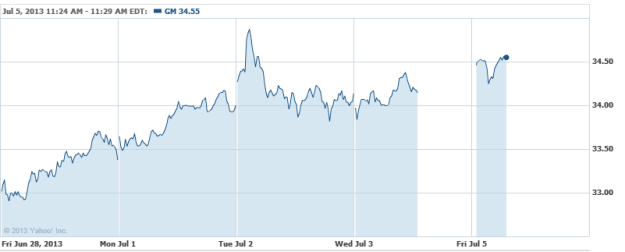 Buffalo Wild Wings (NASDAQ:BWLD): Noting the surge in the craft beer industry in the last few years, Buffalo Wild Wings is looking for a piece of the action: it has started a partnership with Redhook (BREW), offering its Game Changer pale ale in locations nationwide. Further alliances with craft brewers could serve the restaurant well, on both the traffic and pricing fronts.

Telecom Italia (NYSE:TI): Telecom Italia has ended its talks with Hutchison Whampoa, noting that conditions were not in place to start official talks with the Hong Kong-based conglomerate on a tie up with its 3 Italia unit. "At present there are not the elements necessary to start negotiations," it said in a statement. The breakdown in discussions now refocuses investor angst on the $37.2 billion in debt that the company is grappling with.