Apple Wins, Coach Overdelivers, and 3 Hot Stocks to Watch
Apple (NASDAQ:AAPL): Apple has pulled out a win in a patent suit against Google's (NASDAQ:GOOG) Motorola division, as the U.S. International Trade Commission has ruled that it did not violate Google's patent portfolio in the making of its iPhones. Google accused Apple of infringing on six Motorola patents, which cover an array of issues from reducing signal noise to programming the device's touchscreen so a user's head does not accidentally activate it while talking on the phone. Google expressed disappointment with the ruling, and Apple did not comment.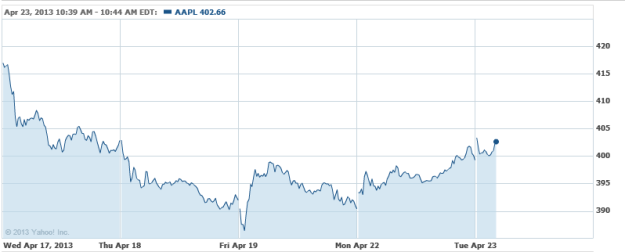 Coach, Inc. (NYSE:COH): Coach has beaten its profit estimates and jacked up its dividend, sending its shares surging over 11 percent in pre-market. Earnings of $0.84 beat estimates by $0.03, and revenue of $1.19 billion fell in-line with estimates, and represents a 7 percent year-over-year growth. The company's annual dividend has been raised 13 percent, to $1.35.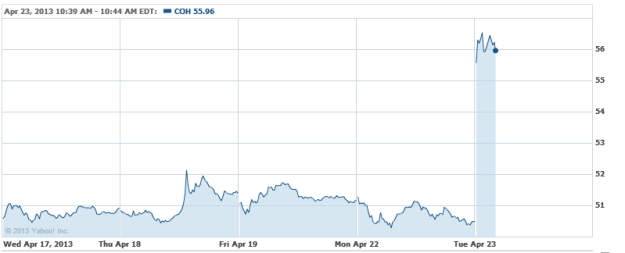 Yingli Green Energy (NYSE:YGE): The Chinese solar firm has received a loan from the China Development Bank, in two installments: a $110 million one-year loan, and a $55 million, three-year loan. The CDB said the loan is geared "to complement its working capital needs and support the procurement of raw material."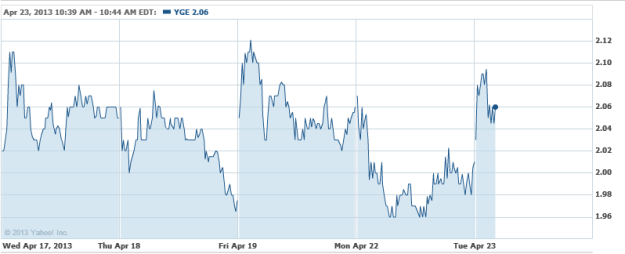 United Tech (NYSE:UTX): Earnings of $1.39 beat estimates by $0.08, and revenues of fell at $14.4 billion, missing the mark by $0.54 billion. The company has reaffirmed its full year 2013 guidance, aiming for $5.85-$6.15 per share. Revenue growth of 16 percent was driven by acquisitions the company said, while organic sales decreased 2 percent from the year ago quarter as a result of ongoing weakness in both Europe and the commercial aerospace aftermarket.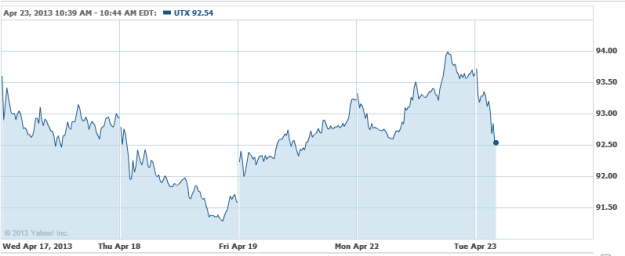 Don't Miss: Who's Calling For a New Apple CEO, and Why?