Apple's Alienated Market, Yum's China Trouble Continues, and 3 More Hot Stocks
Apple (NASDAQ:AAPL): Strict quotas and standards that the company sets for carriers of the iPhone may be doing more harm than good, according to Horace Dediu, the analyst behind Asymco.com. He estimates that there is a market of 2.8 billion people that Apple is alienating due to its stringent wireless policies, largely in Asia where the telecommunication providers have eschewed the restrictions. Check out more on Apple's iPad Mini plans.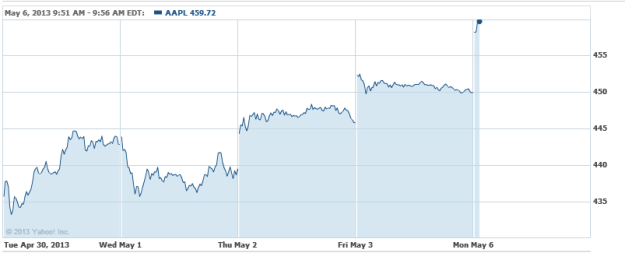 Yum! Brands (NYSE:YUM): Chinese regulators are investigating a Yum! Brand mutton supplier, which was in possession of packages labeled "New Zealand Mutton" but with no other discerning information, such as production date or list of ingredients. While the meat is being tested, the supplier has already sold portions of its supply of it to Yum's Little Sheep chain. The probe is the latest in a string of issues for Yum! in China, as the results of severe food deregulation become increasingly apparent.

Tesco Corporation (NASDAQ:TESO): Tesco has reported quarterly earnings of $0.22, missing estimates by a hair of $0.04. Revenue beat though, with $127.1 million coming $0.88 million over projections. However, the company is satisfied with the results, given the "challenges created by lower North America rig activity" that posed a threat to the company's performance and bottom line.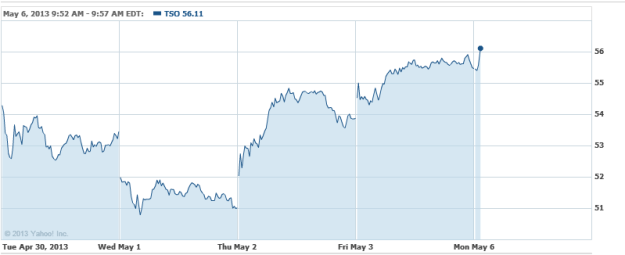 Comcast (NASDAQ:CMCSA): NBCUniversal's USA Network will be investing heavily in new programs, as ratings pressure increases amid stiffening competition. However, rather than pumping money in and hoping for the best, management will take a more cautious and calculated approach, so as not to disrupt the existing revenue channels, which broke the $1 billion barrier in 2012. While the network staples are often upbeat dramas such as Burn Notice, the network sees sitcoms and reality TV as being a driver for younger audiences.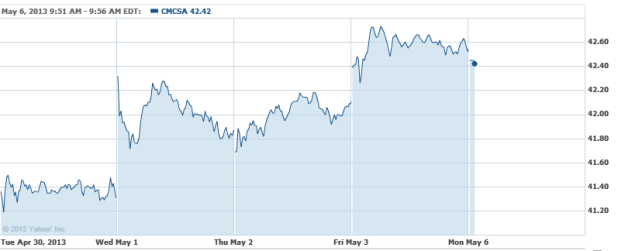 Harley–Davidson (NYSE:HOG): The motorcycle maker has found a new fan at Morgan Stanley, which has initiated coverage of the company with an Overweight rating and a $62 price target. The news comes shortly after BMW announced a 31.6 percent increase in sales for its motorcycle unit — lending optimism for Harley's next report.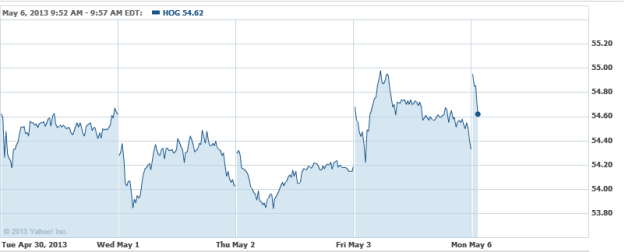 Investing Insights: Can Apple Be The Stock It Once Was?