Apple's iOS 7 Boosts Bluetooth Ability, Deutsche Bank and Citi's Forex Issue, and 2 More Hot Stocks
Apple (NASDAQ:AAPL): Among the other headlines surrounding the Cupertino iPhone maker, iOS 7 reportedly sports far superior Bluetooth support for peripheral accessories and devices, such as speakers, fitness trackers, medical devices, and notably, smart watches. The new system will also feature AirDrop, allowing users to — via Bluetooth — quickly exchange photos or documents. The Verge adds that the expanded support ideally means users shouldn't have to worry about fussing with settings to get things functioning properly — like Pebble had to do with iOS 6.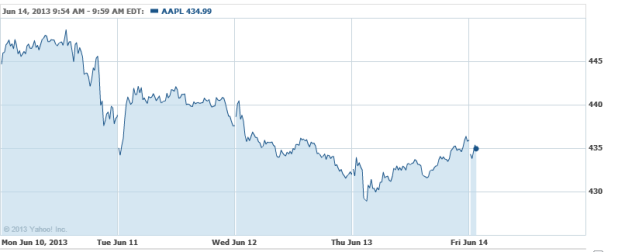 Deutsche Bank (NYSE:DB): Citigroup (NYSE:C) and Deutsche Bank are reportedly among a handful of entities which received requests for information from the U.K. Financial Conduct Authority, as a part of an investigation into the possible manipulation of the $4.7 trillion-a-day forex market — the biggest and one of the least regulated markets in the financial system. The Libor scandal has affected numerous banks in several countries, and has sparked efforts to increase oversight on the forex market.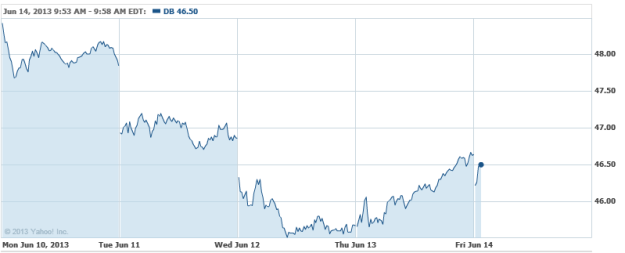 Intel Corp. (NASDAQ:INTC): With Intel's Internet TV system due to be released later this year, the company is running into headwinds in its attempts to sign cable broadcasters onto its program. Numerous prominent networks have yet to sign up for the service, hindered by a fear of damaging the current ecosystem that is quite lucrative.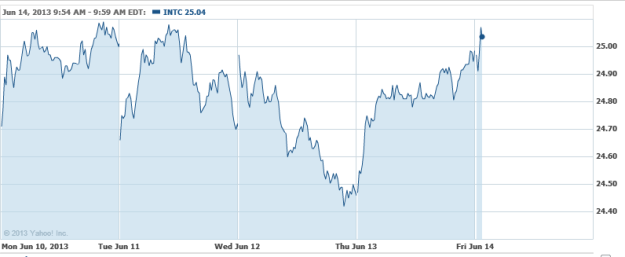 Honda Motor Co. (NYSE:HMC): Honda is delaying the production of its hybrid units in China, until more affordable components and parts become available. Honda had intended to start local production of hybrid cars in China as early as next year, but is now saying that local production had been put back "to within three years" in order to source cheaper components from parts suppliers in China.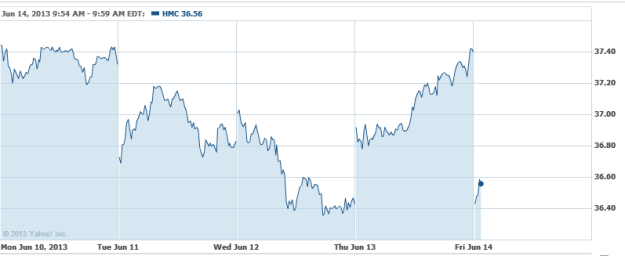 Don't Miss: Does Apple Hate Its Enterprise Users?