Apple's Next Court Appointment, Curis Slides on ASCO Presentation, and 3 More Hot Stocks
Apple (NASDAQ:AAPL): Apple is set to appear in court today, as proceedings into the e-book price fixing scandal get underway. The prosecution is working to prove that Apple violated antitrust regulations and conspired with other publishers to raise the prices of e-books, and that the ring of companies attempted to allow publishers to set their own prices rather than letting retailers do so. According to the Justice Department, their motivation in doing so was to defend themselves against Amazon, which was setting the price of most new e-books at $9.99 and becoming increasingly dominant in the market.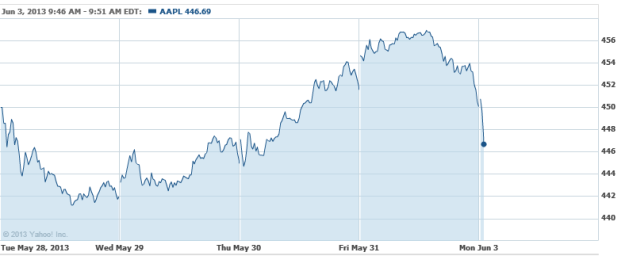 Curis, Inc. (NASDAQ:CRIS): Shares of Curis are tanking in premarket, following data presented by the company at the American Society of Clinical Oncology's annual meeting, which revealed that the company's CUDC-427 demonstrated "a favorable safety profile [and] preliminary signals of clinical activity." Investors are apparently unimpressed, and demonstrated so by sending shares down almost 16 percent before the bell.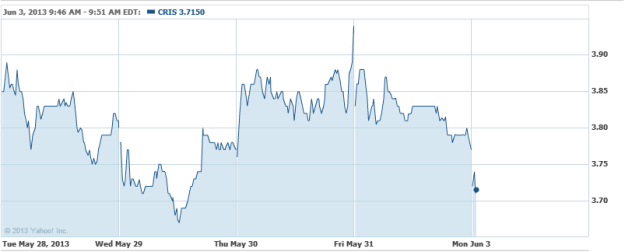 Teva Pharmaceutical Industries Limited (NYSE:TEVA): The Committee for Medicinal Products for Human Use has recommended that Teva's Lonquex drug for the treatment of neutropenia should be sold in the European Union, edging the company closer to its final approval. "The [committee's] positive opinion opens the way to a final approval decision from the European Commission expected within the next few months," said Teva. Neutropenia is a side-effect of chemotherapy that reduces the level of a patient's white bloods cells and exposes them to serious bacterial infections.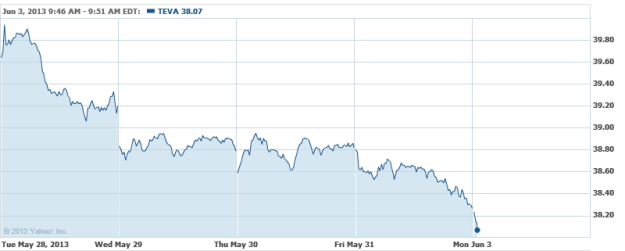 Monsanto Company (NYSE:MON): Citing public opposition and low demand for its products, Monsanto has announced that it will not be pursuing an application for the approval of new genetically modified seeds in Europe, according to the German spokeswoman for the company. Europe accounts for roughly 12 percent of Monsanto's sales.

General Electric (NYSE:GE): American Realty Capital Trust IV will be purchasing $1.45 billion worth of GE Capital retail assets, consistant with GE's plans to wind down its financial arm. The deal will expand ARCT's annual income from $71 million to about $170 million, and increase the size of ARCT's total portfolio to about $2.3 billion.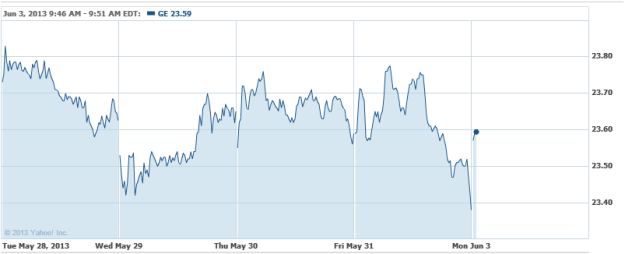 Don't Miss: Is This the Latest Apple Store?