Apple's Next Step, ISS Backs Softbank's Sprint Bid Over Dish, and 2 More Hot Stocks
Apple (NASDAQ:AAPL): With its new products presented, Apple just has to go about selling them — which doesn't sound like it would be too difficult for the company, but just in case, it's enlisted long-time advertising partner TBWA to help with a new campaign to generate more buzz for its new offerings. Years of product-oriented ads have done little to slow the loss of market share in the mobile industry, and the company is reportedly setting out to reinvigorate its bond to the consumer.
Sprint-Nextel (NYSE:S): Proxy advisory firm ISS has recommended that Sprint shareholders opt for Softbank's revised $21.6 billion offer, over Dish Network's (NASDAQ:DISH) $25.5 billion bid. "As terms have improved, and no other firm competing bids are currently available to shareholders, ISS continues to recommend shareholders vote for the transaction," the firm said.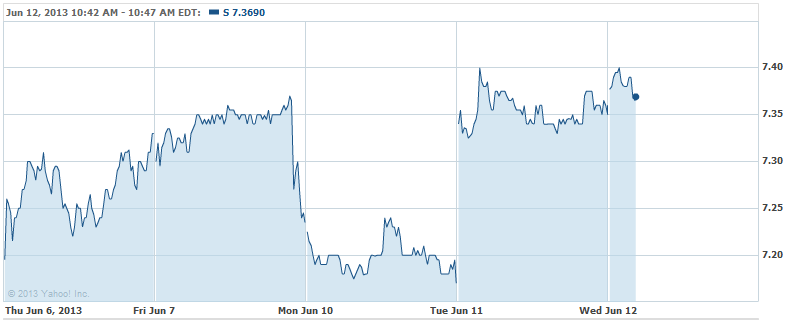 Amgen Inc. (NASDAQ:AMGN): A study financed by the Department of Veterans Affairs has determined that Amgen's Enbrel drug for treating rheumatoid arthritis is no more effective than a cocktail of cheaper generics, which could pose a blow for the company as it made roughly $4.23 billion on the drug last year. While a regimen that includes Enbrel costs $25,000 a year per patient, the "triple therapy" costs just $1,000.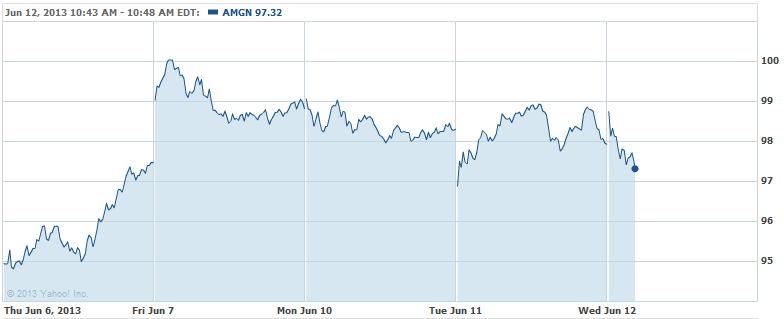 Coty: The beauty products company is set to price its IPO price on Wednesday, where it could raise as much as $1.22 billion.  The price range is $16.50-$18.50, giving the company a market cap of $6.9 billion at the mid-point. Opinons are split: some believe Coty is too exposed to the volatile European market, and because insiders will retain 97.7 percent of the firm's voting rights despite selling all the shares in the IPO. Others see the shares as a good value, and would buy at levels up to $22.
Don't Miss: Nokia's Symbian Will Officially Jump Off Burning Platform.