Apple's Rumor Mill Spins On, GlaxoSmithKline Explores Bribery Claims, and 3 More Hot Stocks
Apple (NASDAQ:AAPL): As the competitive climate continues to heat up, Apple is thinking about making some drastic changes to keep its head in the game, according to sources. A 4.7-inch and 5.7-inch screen might find their way to a future iPhone, based on Samsung's (SSNLF.PK) success in the "phablet" field. New colors, and a cheaper model are still swirling around the rumor mill, and not surprisingly, Apple has declined to comment.

GlaxoSmithKline (NYSE:GSK): The pharmaceutical giant is investigating rumors that its Chinese sales staff bribed doctors to prescribe drugs between 2004 and 2010, including for unauthorized uses. The company was tipped off by an anonymous source, though it said it has yet to find any evidence of said bribery.

Lululemon Athletica (NASDAQ:LULU): Chairman Dennis Wilson sold off $49.5 million worth of Lululemon shares on the day that the board was made aware of CEO Christine Day's departure. The following day, Lululemon's shares tanked 17 percent. The company maintains that Wilson had no influence on the trades that were made.

France Telecom (NYSE:FTE): French Digital Economy Minister Fleur Pellerin has expressed doubts over the future of French Telecom's CEO, Stefane Richard, after his detainment by French authorities for questioning in his role over a suspicious government arbitration payout to a businessman in 2008. France Telecom's board is due to meet early next week to discuss Richard's situation, and as a 27 percent owner, France's government has three seats on the panel.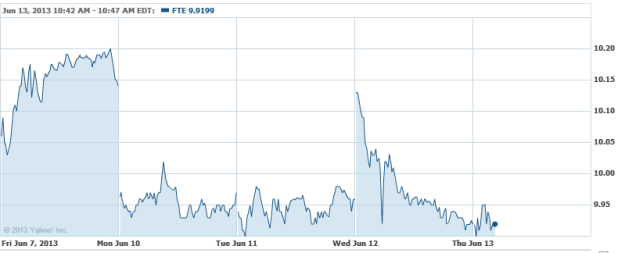 Royal Bank of Scotland (NYSE:RBS): The surprising departure of CEO Stephen Hester, coupled with the subsequent downgrade from Deustche Bank, has sent shares of RBS sinking in London. Hester denies he was forced out, and is leaving the company shortly before it sheds 2,000 jobs in its investment division to help restructure the bank.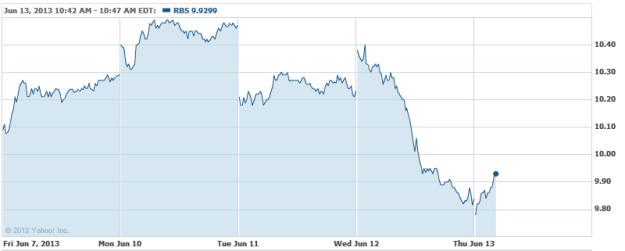 Don't Miss: Here's What Makes the New MacBook Air Even Better.