Apple's Safari Turns 10 and 3 Tech Titans on the Move
Apple Inc. (NASDAQ:AAPL): Current price $522.81
According to the former head of the Safari team, ten years ago Monday, Apple Inc.'s co-founder and then-Chief Executive Officer, Steve Jobs introduced Apple's first and so far only browser for OS X. Don Melton, who retired last year as Apple's Director of Internet Technologies, has been blogging since mid-December about Safari's beginnings. On Monday, he noted the 10th-year anniversary of the browser.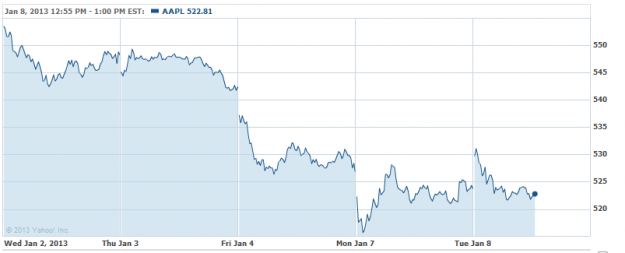 Should you buy or sell Apple's stock ahead of earnings this month? Our 20-page proprietary analysis will help you save time and make money. Click here to get your SPECIAL REPORT now.
Google Inc. (NASDAQ:GOOG): Current price $728.04
According to TechCrunch, Google Inc. will unveil a free public WiFi network in New York City's Chelsea neighborhood at an event scheduled for today. The Fly noted that some tech blogs had speculated that Google would use the event to announce an expansion of their Google Fiber project to NYC, which would have put it into competition with high-speed internet service providers including Time Warner Cable (NYSE:TWC), Verizon (NYSE:VZ) and Cablevision's (NYSE:CVC) Optimum Online.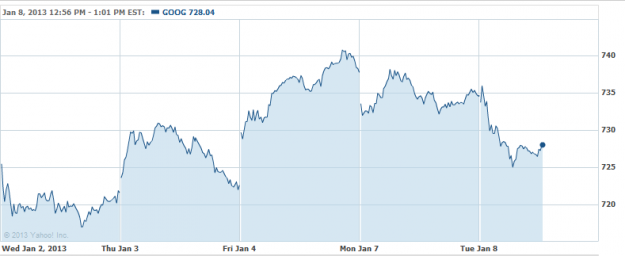 Save time and make money with our LOWEST ADVERTISED PRICE EVER to help you achieve your financial goals in 2013. This is a LIMITED TIME OFFER, so get your Stock Picker Newsletter now!
Microsoft Corporation (NASDAQ:MSFT): Current price $26.4799
Microsoft Corporation  announced this week that that they have secured a three-year, $617 million contract with three agencies within the United States Department of Defense.  This will help to provide more efficient enterprise computing, streamline services, and communications. The contract involves the Defense Information Systems Agency, the Air Force and the Army and will also include licensing to allow access to Office 2013, SharePoint 2013, Enterprise, and the new Windows 8 operating system.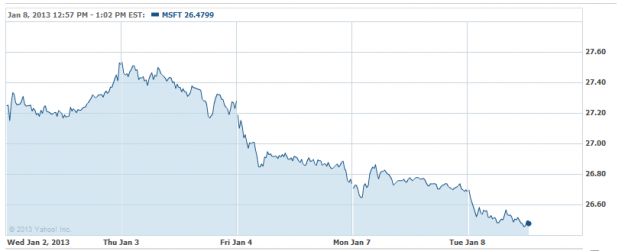 Are these stocks a buy or sell? Let us help you decide. Check out our Stock Picker Newsletter now.
Intel Corporation (NASDAQ:INTC): Current price $21.24
Intel Corporation is adding a new requirement for any computers that want to carry their "Ultrabook" branding, they will  have to include a touchscreen. They displayed a prototype, Monday, at a Consumer Electronics Show presentation featuring a detachable display, a form factor that Intel hopes will one day become common.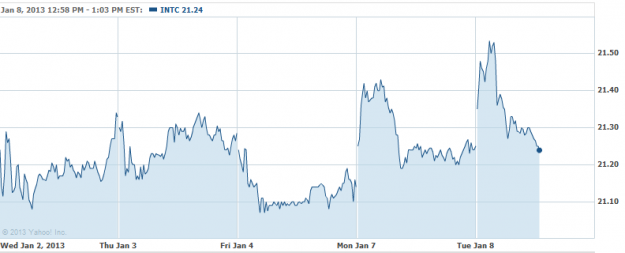 Don't Miss: The iPad is a Mad Profit Machine.