Apple's WWDC Gets Underway, AstraZeneca Goes Shopping, and 3 More Hot Stocks
Apple (NASDAQ:AAPL): All eyes are on the commencement of the Worldwide Developer Conference, where Apple is expected to reveal the next edition of its iOS, which will be the first updated version under the watchful eye of design master Jony Ive. The company might possibly drop some info on the next generations of hardware, as well. At the D11 conference recently, CEO Tim Cook gushed about the exciting new products that Apple has in store, but was excruciatingly frugal with the details.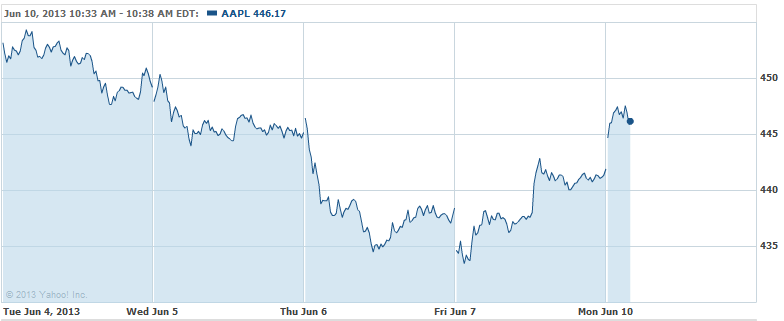 AstraZeneca (NYSE:AZN): The pharmaceutical giant has inked an agreement to purchase Pearl Therapeutics, for up to $1.15 billion. The acquisition will potentially give the U.K.-based AstraZeneca access to a new COPD medication, developed by the Redwood, California-based and privately held Pearl. The financial skinny: "AstraZeneca will buy 100 percent of Pearl's shares for initial consideration of $560 million payable on completion; deferred consideration of up to $450 million becomes payable if specified development and regulatory milestones in respect of any triple combination therapies and selected future products that AstraZeneca develops using Pearl's technology platform are achieved."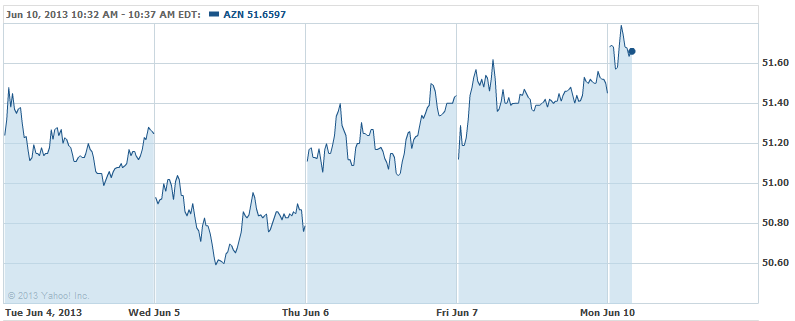 Smithfield Foods (NYSE:SFD): No $4.7 billion acquisitions will ever go without a hitch of some kind and to some degree, but China's Shuanghui International's purchase of the pork producer is facing a hurdle of its own: decades-old laws barring foreign ownership of farmland in Iowa, Missouri and at least three other Midwest states might put a wrench into the deal, or at least result in some very creative legal juggling.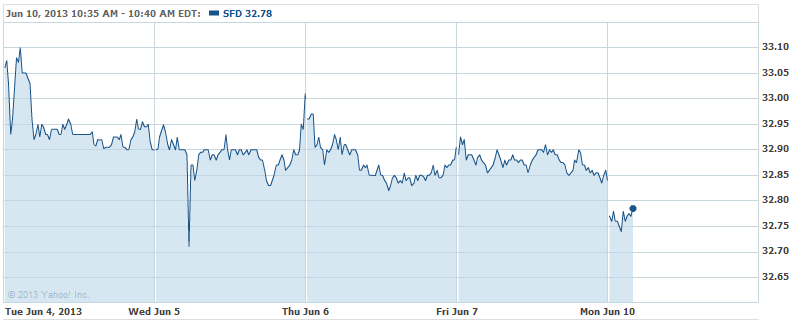 Office Depot Inc. (NYSE:ODP): The date of July 10 has been set aside for a shareholder vote to formerly decide on the merger between OfficeDepot and OfficeMax (NYSE:OMX), the company reported.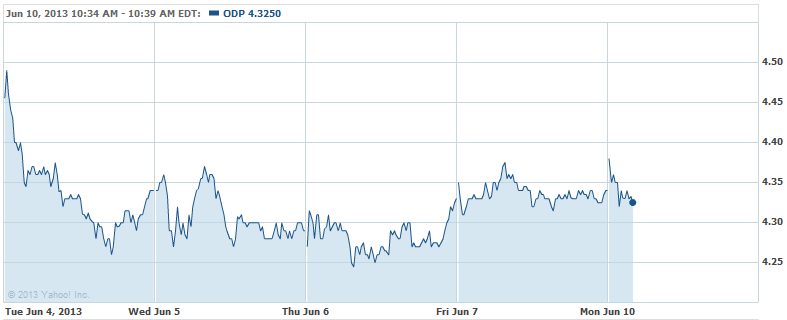 Don't Miss: Analyst: iPhone Sales Slow in Cheaper Smartphone Market.