Are Analysts Ready to Trust China's Growth Story Again?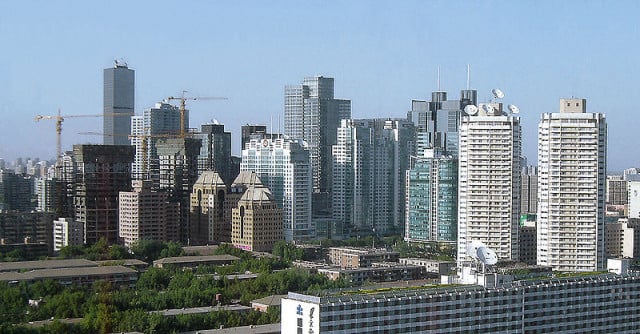 China released good economic data Friday for concerned parties, reporting the highest jump in factory output since the start of 2013, growing at 9.8 percent in July.
This is a breath of fresh air to those fearing an expansive Chinese slowdown and has given the government more wiggle room in instituting reforms that could be seen as allowing its economy to falter, Reuters reports. The government repeatedly said it would accept growth, albeit within a certain range, and has promised to not let China's economic expansion dip below a certain threshold.
Now Chinese leaders have more credibility on this front — factory output rose while lacking the previous stimulus needed to push growth forward, coinciding with liberal reforms like an end to the floor on lending rates and programs in the provinces testing a more free yuan, according to The New York Times.
But temperaments among onlookers remain mixed, and Chester Liaw, an economist at Forecast Pte in Singapore, told Reuters, "While we would not say that China is out of the woods yet, the recent rise in sentiment has been noticeable, and talks that economic growth will fall below 7 percent in 2013 now seems rather far fetched"
However, others remain more skeptical of the data than Liaw. Charles Schwab's director of international research, Michelle Gibley, said in a recent statement: "China's slowdown may be moderating but we believe there is too much excess capacity in China. China's economic model of the past, of debt-fueled investment-led, isn't working and needs to change. Until the excesses are reduced, economic growth won't be healthy."
China's firms have been burdened with business models that were not always matched to the demand in their markets, and the country's largest ship builder underwent massive layoffs as a result, according to The Wall Street Journal.
Substantial concerns can be discerned from recent data as well. Last month, manufacturing as a whole continued to decline in China, posting an 11-month low as trading partners like Europe continue to fight for growth, WSJ reports. As the country's expansion and manufacturing is largely tied to the growth of the places it ships goods, recession-logged Europe is acting as a sort of brake to continued Chinese growth.
China has also been testing its own fortune, putting itself in a rough spot with the European Union: the two economies were at an impasse over Chinese business practices in the solar industry, according to CNN. The EU nearly imposed a punitive tariff on Chinese solar components, but a rebuttal from China to do the same with European wines sparked enough of a dialogue to reach a deal.