Are Big Banks on the Rise or in Trouble?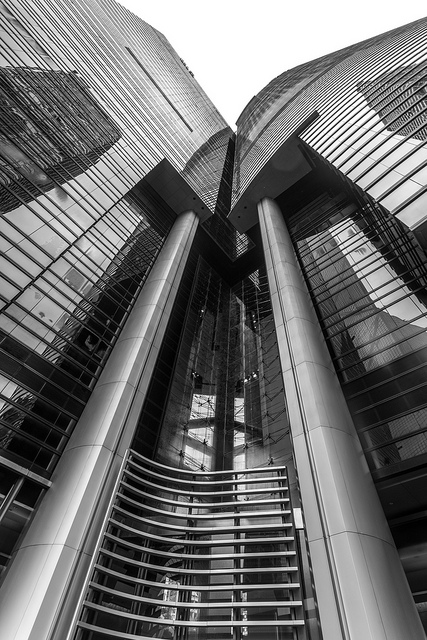 While the image of the biggest banks has improved considerably in recent months, the latest slate of legislation is aiming to curtail the size and scope of the top U.S. financial institutions. Nonetheless, key players JPMorgan Chase (NYSE:JPM) and Wells Fargo (NYSE:WFC) came up huge in their recent earnings reports, suggesting the momentum is on the side of the big banks, which could be difficult to stop.
Trimming the scope of big banks has been a popular topic in Washington for years, yet there has been no meaningful legislation to back the fight. Two high-profile senators hope to change that. John McCain (R-Ariz.) and Elizabeth Warren (D-Mass.) are behind a bill that would bring financial institutions back to a time when trading activities and "boring" finance were separate. Specifically, it would undo some of the effects of the Glass-Steagall Act's 1999 repeal.
That repeal cleared the way for the mergers creating the largest financial institutions the country has ever seen. The bill, introduced by Senator Warren this week, would force the biggest banks to cut down or eliminate trading activities. Warren considers these activities "dangerous" and "high-risk," capable of threatening the stability of the economy in the long term. Warren, McCain, and others sponsoring the bill are counting on the ongoing public distrust of big banks, yet that sentiment might be changing.
Consumer perception has improved considerably in recent months, according to the findings of a YouGov BrandIndex study. In thousands of interviews, the banks once seen as demonic institutions were getting better feedback. Goldman Sachs (NYSE:GS) and Bank of America (NYSE:BAC) finished in first and second place, respectively, in brand perception improvement among all firms considered by respondents.
While BrandIndex's CEO noted "They had nowhere to go but up," it shows that the big banks' efforts to improve their image is working on some level. Their overall perception remained negative, of course.
Part of that negative perception stems from the gigantic weight of Citigroup (NYSE:C) and BofA's losses on the economy at large during the 2008 financial crisis. According to the New York Times, even former Citigroup chairman Sanford I. Weill has gone on the record saying the banks have gotten too big. Still, public comments and substantive legislation are different matters entirely.
The big banks continue to shrug off public opinion, focusing on pleasing shareholders and performing at a high level under complex conditions. JPMorgan and Wells Fargo showed terrific earnings in their second-quarter reports released on Friday. A reduction in losses stemming from bad loans was considered a reason for both banks exceeding analyst expectations. Low interest rates are also making it easier for homes to move, adding mortgage business for both banks.
This success, which hinges on an improving economy and contributes to it simultaneously, will be difficult for the U.S. Senate to undermine. The Warren legislation is being considered a symbolic move by observers.
"It seems mainly symbolic," said University of Maryland professor Phillip L. Swagel in the Times. "This is a handle that people can grab to move the debate toward more regulation." For now, it looks as if the banks will continue their surge.
Don't Miss: JPMorgan Kicks the Door Down on Earnings Expectations.