Are Boeing and Airbus Too Slow and Too Popular?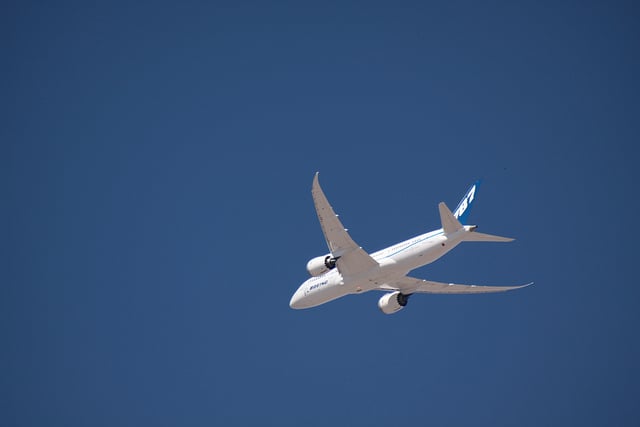 For aircraft manufacturers not in the Big Two, it's Airbus and Boeing's (NYSE:BA) world; they just live in it. The largest producers of aircraft on earth notched a staggering $129 billion worth of orders at the Paris Air Show, but that isn't leaving customers satisfied. Many are expressing frustration at the time it will take Boeing and Airbus to honor their orders, though it doesn't seem to be pushing them toward the competition's offerings.
It only takes a cursory glance at the figures to see the breadth of the Boeing/Airbus duopoly. Airbus moved 466 planes during the Paris expo, amounting to $69 billion in orders. Boeing sold 382 planes for another $60 billion in aircraft orders. On the other hand, Canada-based Bombardier Inc. didn't sell any single-aisle planes in its new CSeries at the Paris Air Show, though the company did make deals on larger aircraft.
The industry focus on two manufacturers has put a lot of pressure on the two to deliver while customers are becoming impatient at how long it will take to receive a plane after placing the order. Al Baker, chief executive of Qatar Airways, told Bloomberg he'd liked to have more Dreamliner planes, but is unsure when they'd arrive on runways.
"It's a hot-selling item," Baker said, noting his company wouldn't wait forever. "If they give us slots next decade, we will not be interested." Airbus officials confirmed the industry frustration, as did Boeing, whose chief executive called the conundrum "a great problem to have."
Both manufacturers will attempt to ramp up production schedules while pushing buyers into available — and more expensive — aircraft options. For Boeing, there has been difficulty moving the 747-8 jumbo jet, forcing the company to reconsider its output. Airbus had a similar problem with the A380 double-decker planes.
Narrow-body planes, on the other hand, are in high demand and represent the long waits airlines will be forced to endure until delivery. Boeing sold 175 narrow-body planes to Ryanair, which turned out to be the Paris Air Show's largest order, at over $15 billion. The power of the duopoly — and the competition among the world's top two — only increased at the Paris expo.
Don't Miss: 10 States Where People Love to Go to Work.