Are Boomerang Kids Living Too Long With Their Parents?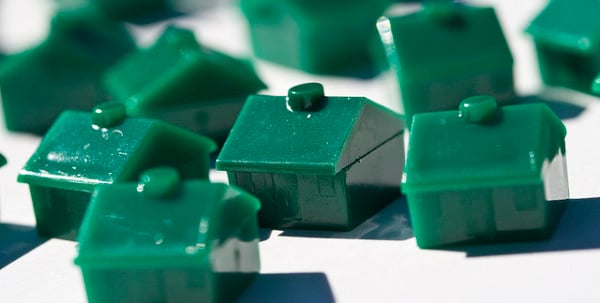 According to a Pew Research analysis of U.S. Census Bureau data, a rising number of young adults live with their parents — a record of 21.6 million, or 36 percent, of 18- to 31-year-olds, the so called Millennial generation, were living at home in 2012. That figure is the highest share in at least four decades, and represents a slow, but steady, increase from the 32 percent share living at home before the Great Recession began in 2007 and the 34 percent when it officially ended in 2009.
The changing housing situation for young adults has prompted psychologists to ask: how long is too long for these so-called boomerang kids — or those young adults aged 21 to 28, who have entered the job market successfully or unsuccessfully — to live with their parents?
When making this analysis, it is important to differentiate between the child who moves home to strengthen his or her financial situation and the "perma-child" — someone that returns home to spend money on travel and luxurious dining, and whose parents' actions prevent their transition to independent adulthood.
"Each generation has its own distinct personality and challenges, and the millennials are no exception," noted a study conducted by Coldwell Banker. For the millennials, the challenge was adapting to the economic realities, like those brought on by the financial crisis, and for many, moving home has been part of their adaption. While many experts attribute the record numbers of "boomerang kids" to the economy, including rising debt from student loans and the high cost of living, Dr. Robi Ludwig, a psychotherapist and a lifestyle correspondent for Coldwell Banker Real Estate, believes there is another explanation. And, thanks to a shift in the generational mindset, there is less stigma for young adults to live at home.
"As a psychotherapist, I'm fascinated by cultural shifts in what we consider acceptable and how those beliefs influence our behavior and mental health," she explained. The real estate market has even felt a repercussion from the boomerang kid phenomenon. In times past, a college graduate's acceptance of a first job was the trigger for a home purchase, while the leaving of an adult child often caused the so-called "empty-nest syndrome" and prompted parents to downsize their homes.
Ludwig and Coldwell Banker interviewed more than 2,000 adults as part of the study, finding that most Americans disagreed as to how long is too long for college graduates to live at home. Here, it is important to note that unlike Pew's research, this study focused solely on the college educated.
Of course, Pew did find that among young Millennials, those enrolled in college were more likely than those not in college to be living at home.
Millennials think it is acceptable to live at home with their parents for as many as five years after college. Comparatively, older Americans, age 55 or older, believe young adults, if they do move back, should move out within three years of graduating. But parents of boomerang kids believe that it is okay for their child to live at home for as long as four to five years after college, acknowledging the difficulties their kids are currently facing.
Similarly, Ludwig said, no matter the length, it is important for boomerangers to use their time at home to transition from emerging adult to full-fledged adulthood. "Our 20s are a very important time of life, contrary to the way they've been described and sometimes trivialized in the media," she stated. "According to the leading developmental psychologists of today, these are not throwaway years which are irrelevant. Instead, this time only comes around once, when the choices made and not made will have an enormous impact on both current and future life opportunities."
Through the survey, parents identified some key rules to ensure they and their boomerang kids make the most of the time at home: 82 percent of Americans agree adult children who live at home should pay rent; 80 percent of Americans believe its okay for boomerangers to live at home if they are saving money to buy their own home; and 92 percent agree adult children who live at home should do their own chores and errands. Focusing on finding employment was also important, according to Coldwell, and parents should understand the importance of helping their children become independent.
Don't Miss: Will This Debt Restructuring Plan Help Greece?
Follow Meghan on Twitter @MFoley_WSCS