Are Borrowers Using Credit More Wisely?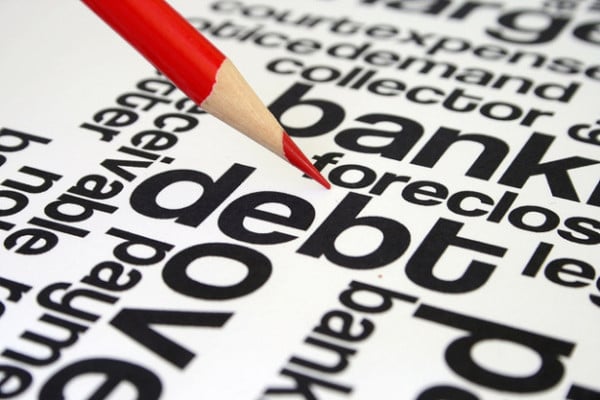 Consumer borrowing in the United States is on the rise, but default rates continue to improve as household balance sheets slowly recover from the worst financial crisis since the Great Depression.
National credit default rates are declining across the board. According to S&P Dow Jones Indices and Experian, the national composite index on credit defaults hit 1.34 percent in June, down from 1.42 percent in the prior month. It was the lowest default rate since the recession technically ended in 2009. Meanwhile, the default rate on first and second mortgages fell to 1.23 percent and 0.54 percent, respectively. Bank card rates declined to 3.41 percent in June, compared to 3.63 percent in May. Auto loan default rates fell to 1 percent, its lowest level since at least 2004.
"Consumers' financial condition continues to improve," said David M. Blitzer, managing director and chairman of the Index Committee for S&P Dow Jones Indices. "Across all categories default rates are falling…all loan types remain below their respective levels a year ago."
Earlier this month, the Federal Reserve reported that total consumer borrowing increased by $19.6 billion in May, to a seasonally adjusted $2.84 trillion, easily topping estimates calling for a $12.5 billion increase. Americans have now increased their borrowing for 21 consecutive months, the longest streak since the period between November 2006 and July 2008.
In addition to lower default rates, consumers are also getting better at managing their credit cards. As the chart below shows, the average amount of credit card debt per household decreased to $6,591 in the first quarter of 2013, compared to $6,980 in the previous quarter and about $8,500 in the fourth quarter of 2008, according to CardHub.com. In comparison, the average amount of credit card debt per household increased in every quarter last year.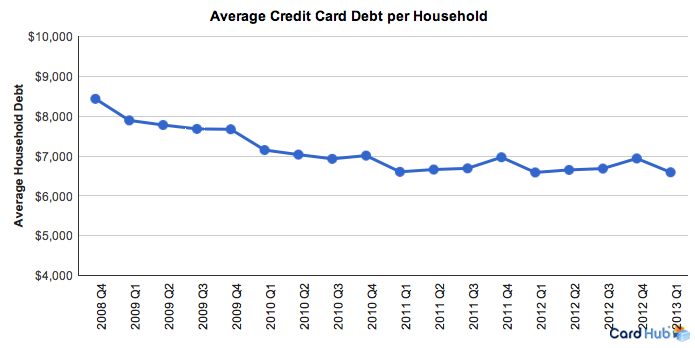 Major credit-card companies, such as JPMorgan Chase (NYSE:JPM) and American Express (NYSE:AXP), have also noted improving conditions in their recent quarterly results. JPMorgan Chase reported that the bank's credit card net charge-off rate was 3.31 percent in the second quarter, down from 4.32 percent in the prior quarter. The 30-plus day delinquency rate also declined. Meanwhile, American Express was able to grow its provisions for losses in the U.S. by 29 percent to $402 million, partly due to lower net write-offs.
Don't Miss: High Mortgage Rates? Hedge Fund Legend Still Says 'Buy a Home'
Follow Eric on Twitter (@Mr_Eric_WSCS)