Are China's Banks Being Overrun by Bad Debts?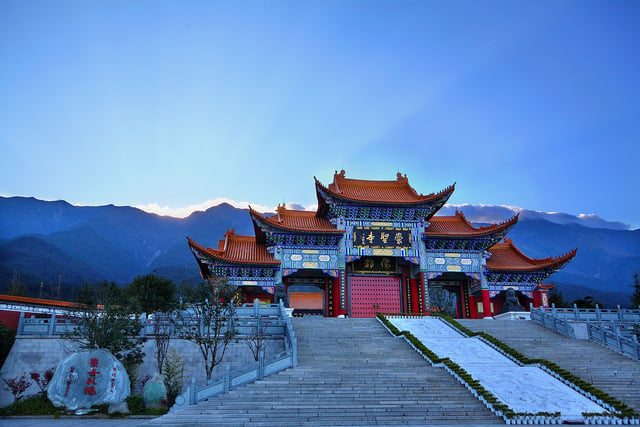 The chairman of the Chinese Banking Regulatory Commission, Shang Fulin, urged banks there to continue with financial innovation but to be cautious of risks that exist in the sector, Reuters reports.
In the latest step toward financial reform in China, Shang reiterated calls for on- and off-balance accounts to remain separate. He also argued for segmentation between different types of assets and loans so that regulatory procedures can be more efficiently and effectively implemented in each sector.
The chairman also warned of risks that off-balance loans could impose when not properly managed. Even if they are supervised adequately, he claimed that many risks were being hidden because relationships between interconnected assets and loans were not being considered when analyzing the statuses of such packages.
Meanwhile, the Chinese government has issued calls for banks to privately raise capital in an effort to stem fears over bad debts causing a financial meltdown, Reuters says. Estimates of the ratio of so-called nonperforming loans vary widely, with official numbers at around 1 percent but more realistic estimates often falling in the 3 percent to 6 percent range. In an extreme scenario, the government would have to step in to fund banks, much as was done during the early 2000s as banks prepared to go public and needed to clear their balance sheets of bad debts.
One avenue suggested for banks is to issue shares of non-tradable, preferred stock to raise money. This could serve as a way to raise large amounts of capital without immediately resorting to the government, all under a perfectly legal system that the government could watch with a keen eye to see if additional help would be needed. Some officials told Reuters the Chinese banking system is prepared to absorb bad debt ratios of up to 20 percent, while skeptics claim that off-balance accounts are currently being used to mask a situation that is much worse than is officially being let on.
While the Chinese government is certainly not happy about shadow lending, officials have found themselves with little power to fight it. An attempt to snuff out the practice by squeezing cash from banks earlier this year was deemed too hurtful to the economy to implement on a more long-term basis.
Reuters also reports that concerns have surfaced regarding debt levels of Chinese government agencies on multiple levels. An academic who will be participating in a survey of local debt said to the publication that municipal-level debt could well exceed 20 trillion yuan (more than $3 billion), twice that of 2010 levels. Others have expressed concerns that China's local governments have gotten around rules prohibiting them from issuing bonds by establishing private companies to fund infrastructural developments.
Concern also surrounds China's debt at the national level, which could exceed the 20 billion yuan threshold, as well. Chinese officials said that they are working to catalog and maintain levels of debt while slowly implementing trial programs that allow cities and other local units of government to issue formal bonds. They also said that, while fears over debt levels do have a rational basis, there is no reason to think any government-based debts in China will fail to perform in the near future.
Don't Miss: How Does Federal Reserve "Chairwoman" Sound?