Are Companies Flashing a Warning Sign to Investors?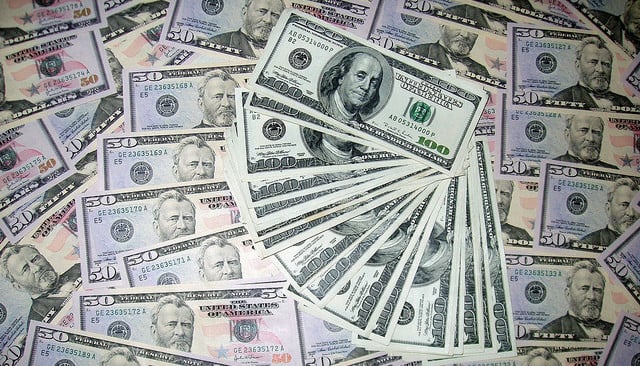 The most hated market rally in history finished the year on a high note. Despite an endless stream of political bickering from Washington and the Federal Reserve finally deciding to dial down its monthly bond purchases, stocks overcome a wall of worry in 2013. However, the recent outlook from companies may give some investors reason for concern.
An unusually high number of firms have a negative outlook on earnings for the fourth quarter. A whopping 94 companies have issued negative earnings-per-share guidance, compared to only 13 companies that have issued positive guidance, according to data from FactSet. If these numbers hold, it will be the highest number of companies issuing negative EPS guidance and tie the mark for the lowest number of companies issuing positive EPS guidance since FactSet first started tracking the data in 2006.
The percentage of companies issuing negative EPS guidance is also at a record. With 107 companies providing guidance, 88 percent have been negative. That is the highest percentage rate for a quarter, according to FactSet.
Lowering the earnings bar appears to be the latest strategy from companies. "During the first few years of the market recovery, the formula for higher stock prices was 'beat estimates and raise guidance.' Not anymore. Now it's enough to beat the current quarter, and make it easier to beat the next one too by simultaneously lowering forward expectations," said David Einhorn in a Greenlight Capital shareholder letter last year. "Beat and raise has become beat and lower and seems just as effective at driving stocks higher."
In 2013, all three major U.S. indexes climbed restlessly higher. The Dow Jones Industrial Average gained 26.5 percent; the S&P 500 jumped nearly 30 percent. It was the best year for both indexes since 1995 and 1997, respectively. In fact, the Dow made 52 record closing highs, while the S&P 500 made 45 new highs. Meanwhile, the Nasdaq surged 38 percent in 2013 to log its best annual performance since 2009 and its highest close since the dot-com bubble.
Interestingly, the strong gains in 2013 do not necessarily spell trouble for 2014. The S&P 500 has averaged a return of 12 percent following a year in which it was up 25 to 30 percent, according to LPL Financial Research. In fact, most of the years were followed by several years of strong gains, as seen in 1943, 2003, and 2009.
More from Wall St. Cheat Sheet:
Follow Eric on Twitter @Mr_Eric_WSCS