Are Consumers Losing Their Appetite for This Fast-Food Giant?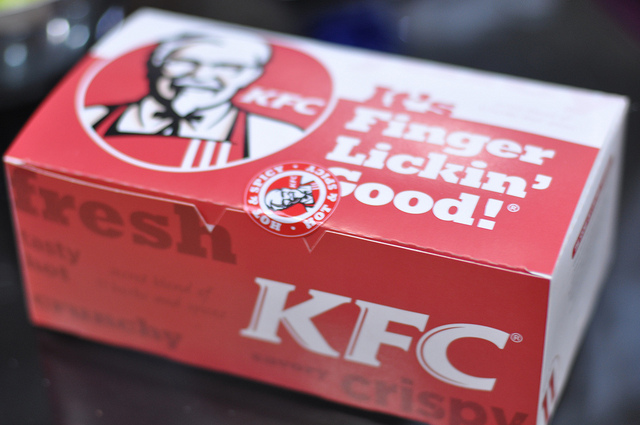 Recent reports have provided hope that China's economy is stabilizing, but one fast-food operator is still seeing lukewarm sales as supply-chain issues linger. Late Monday, Yum! Brands (NYSE:YUM) announced that July same-store sales in China plunged an estimated 13 percent. That includes an estimated decline of 16 percent at KFC and a modest 3 percent gain at Pizza Hut. Analysts expected a drop of only 7.1 percent. In comparison, sales at stores opened for at least one year declined 10 percent in June.
The Kentucky-based company explained in a filing with the Securities and Exchange Commission that, "KFC sales were negatively impacted by the residual effects of adverse publicity surrounding the December poultry supply incident. Same-store sales are expected to recover over the course of the year and be positive in the fourth quarter."
Yum!'s China sales started to go stale at the end of last year when the Chinese government was made aware of unapproved levels of antibiotics in the company's chicken supply. Making matters worse, several cases of the avian flu appeared in the nation at the beginning of spring.
With Yum! receiving more than half of its operating earnings from China, the estimates did not sit well with investors. Shares fell more than 4 percent after the news but have trimmed losses during Tuesday's trading. Year-to-date, shares of Yum! are still up about 9 percent, roughly the same as McDonald's (NYSE:MCD). However, shares of Wendy's (NYSE:WEN) and Burger King (NYSE:BKW) are up 70 percent and 18 percent, respectively.

Years after the Great Recession technically ended, the restaurant industry is still serving mixed signals in the Untied States. The National Restaurant Association's latest Restaurant Performance Index, which tracks the health and outlook for the industry, edged lower to 101.3 in June compared to 101.8 in May. However, June represented the fourth consecutive month that the RPI held above 100.
A reading above 100 signifies expansion, while a reading below represents contraction. Compared to May, the majority of restaurant operators reported weaker same-store sales and traffic in June.
Don't Miss: Small Business: When the Government Gives You Lemons, Make Lemonade
Follow Eric on Twitter @Mr_Eric_WSCS