Are Creditors Losing Patience with Greece?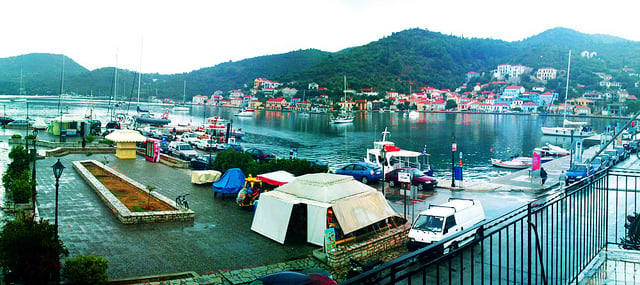 Jeroen Dijsselbloem, a top European finance minister, said that many lenders in Europe are "starting to lose patience" with Greece, the BBC reports.
The so-called "troika" of international lenders — including the European Central Bank and the International Monetary Fund — will be pulling their representatives from Athens on Thursday, concluding the latest round of talks between the Greeks and their creditors. While some progress was made, there are still key differences of opinion that persist between the groups that threaten to widen the gap between Greece and the rest of the eurozone moving into 2014.
Greek officials have repeatedly stated that they cannot engage in any further austerity measures and that they have done more than enough to remedy their situation through spending cuts and tax hikes. According to new forecasts from Greece, the country will return to economic growth with a 0.6 percent expansion in 2014, and unemployment levels are expected to peak this year. The country has also predicted that its primary budget surplus, which does not include debt obligations, will be upward of 800 million euros this year, more than double the previous forecast.
Projections for the 2014 budget suggest a primary surplus of nearly 3 billion euros, which is just slightly more than the 2.75 billion euro target that was promulgated by Greece's international lenders. For their part, creditors have said that their analysis of Greek finances suggests that the numbers are inflated by as much as 2 billion euros, making it difficult to believe that the Greeks are actually on track to meet their goals for the upcoming year.
One category in which Greece has lagged behind woefully is in privatizing state-held assets. This is a convenient way to cut back on the public sector while simultaneously helping to raise money for the government. While Greece's original bailout said that more than 20 billion euros of sales were supposed to have happened by 2013, less than 4 billion euros' worth of transactions have been planned, with even fewer cashed out. The refusal to cooperate with privatization plans has been seen as a point of contention between Greece and the troika for some time now.
Don't Miss: Will Daniele Nouy Be Appointed Europe's Banking Regulator?