Are European Banks Progressing Toward New Standards?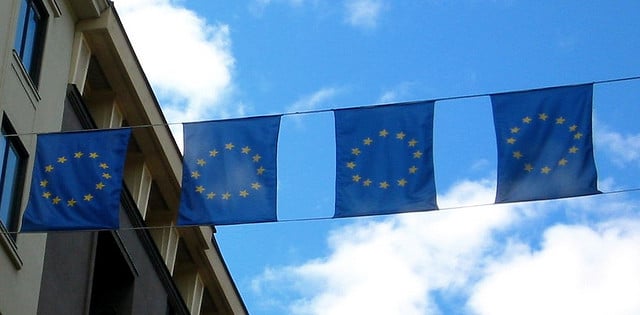 Many European banks are still far from complying with new global banking regulations, Reuters reports. A new set of international banking regulations, known as Basel III, are set to kick into full gear in 2019. However, many leaders and statesmen have called on banks to conform to the new standards on a much earlier time span, hoping both to ease the transition to the new rules and to take steps to protect against another financial crisis sooner rather than later.
The most pressing changes embodied in the Basel III protocols can be split into three main categories. The first alteration is that banks must now maintain a core capital buffer equal to 7 percent of their assets, accounting for risk. For most banks, this represents a tripling of the amount of capital that they must have on hand. In the European Union, banks are still slightly over 70 billion euros away from accomplishing this goal. According to a report issued by the European Banking Authority, progress was made in the last six months of 2012 with the capital deficit shrinking by over 29 billion euros during the time period.
The second broad category of changes concerns the liquidity ratio of banks, whereby they are going to be required to maintain separate buffers for both cash and government debt. While most of the top European banks had already accomplished this objective, many of the smaller banks in the region lagged behind, with 225 million euros the estimated sum of the shortfall of the smaller banks included in the survey.
The third type of changes concerns the leverage ratio, which is the percentage of risk-free assets that banks must hold on hand as capital. Under Basel III, this rate is set to be at least 3 percent. Again, this is a goal that many banks have accomplished, but the average for the larger banks that were surveyed fell just short of the target at 2.9 percent.
The shortfalls are especially prevalent in Europe compared to the rest of the world. Some 61 percent of the global capital shortfall was present in European banks. This is due to several factors, including a lengthy economic downturn in the region, a focus on other objectives such as eliminating bad debts, and a higher presence of banks in danger of needing bailouts than in other areas of the world.
The news comes as the European Central Bank and the European Banking Authority prepare to launch an investigation of banks across the region, with one goal of the initiative being to help banks to conform to the Basel III standards. Another review of banks' balance sheets could also be in the works as a step toward establishing an agency to oversee banks in the region, which could in turn lead to an eventual banking union for the eurozone.
Don't Miss: Here's Why America's Health Care War Is Far from Over