Are Europeans Concerned Over a Drop in Retail Trade?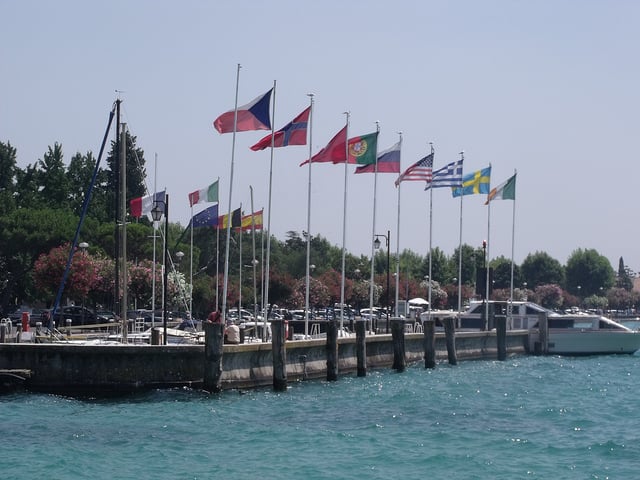 New data show that retail trade declined in the eurozone in the month of September, Reuters reports. According to the European Union's statistics bureau, Eurostat, retail trade sunk by 0.6 percent in September 2013 from the previous month. The disappointing news is a turnaround from August's 0.5 percent gain, and it is marginally worse than the predictions of most economists, who estimated that retail trade would drop only by 0.4 percent in the month. Year over year, though, retail trade was still up 0.3 percent from September 2012.
The news is just the latest sign that the European economic recovery is extremely fragile, and that significant gains are not to be expected for some time. Especially with statistics like employment likely to follow retail trade increases with some lag, the delay to real progress from a bad month for the retail sector is actually very significant. Also released today, data from the composite Purchasing Managers' Index showed only a lukewarm performance for the eurozone.
The drop was especially notable for the category of food, drinks, and tobacco, which drove the decrease from August to September of this year and was down by over a percent in the year over year data. This means that it is not just luxuries that people are foregoing, it's basic life staples such as groceries (as well as alcohol and cigarettes, to some) that are being left on the shelves.
Two of the worst performing countries in retail trade during this September were Portugal and Spain, neighbors on the Iberian Peninsula. Spain saw a decline in retail trade in the month of 2.5 percent, while Portugal's drop exceeded 6 percent. This sign of weakness comes as Spain has posted positive economic growth for the first time in a couple of years in the third quarter of 2013. However, it is clear that the countries still have work to do in order to right their economic woes, especially considering that Spanish prime minister Mariano Rajoy has turned his focus to exporting, not domestic demand.
Another weak spot in the data came from Slovenia, where retail trade dropped by 4 percent two months ago. Slovenia has set off alarm bells as rumors persist about weaknesses in the country's banking system, where a large portion of bank assets are allegedly comprised of so-called "bad debts." Although the country has repeatedly denied that it will need a bailout, Slovenia is on the radar of many analysts who are looking for the next potential victim of Europe's financial problems.
The data is definitely on the mind of the European Central Bank, which holds its monthly meeting this week. Though any rate cuts would come as a great surprise to most economists, a combination of low inflation, mediocre growth, and high unemployment is sure to be concerning to the members of the bank's governing board during the conference.
Don't Miss: Here's Why Investors Will Be Risk-Averse This Week.