Are Higher Interest Rates Demolishing the Housing Recovery?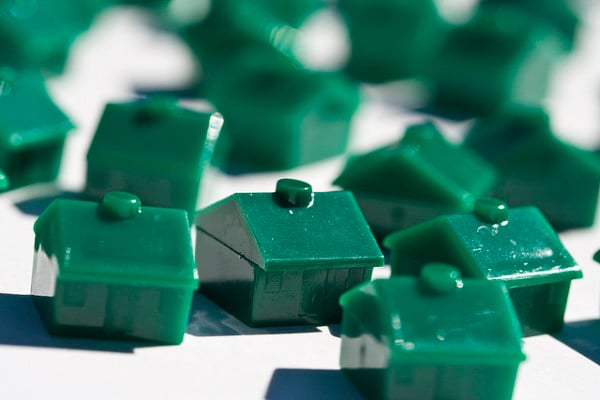 With interest rates on the rise in recent months, mortgage applications declined for the third consecutive week. The real estate market has been one of the strongest pillars in the economic recovery, but higher interest rates are starting to weigh on affordability levels across the nation.
According to the Mortgage Bankers Association's latest report, for the week ended August 23, loan applications dropped 2.5 percent on a seasonally adjusted basis from one week earlier — the fourteenth decline in 16 weeks. The figure includes both refinancing and home purchase demand and cover more than 75 percent of all domestic retail residential mortgage applications.
The industry group's refinance index declined 5 percent while the seasonally adjusted purchase index managed to gain 2 percent. Overall, the refinance share of mortgage activity accounted for 60 percent of total applications, its lowest level in over two years. In fact, the refinance index has crashed 64.2 percent from its peak during the week of May 3, 2013.
The average interest rate for a 30-year fixed-rate mortgage increased from 4.68 percent to 4.80 percent — the highest rate since April 2011. The most recent average rate for a 15-year fixed-rate mortgage came in at 3.84 percent compared to 3.71 the week before. Between the beginning of May and the end of June, the average interest rate for a 30-year fixed-rate mortgage surged from 3.59 percent to 4.68 percent.
Mortgage rates are still low on a historical basis, but the recent rise is affecting affordability when combined with rising home prices. In the second quarter, 69.3 percent of new and existing homes sold were affordable to families earning the U.S. median income of $64,400, according to the National Association of Home Builders. That is down from 73.7 percent in the first quarter and is the first reading below 70 percent since late 2008.
In morning trading, home-improvement names Home Depot (NYSE:HD) and Lowe's (NYSE:LOW) edged slightly higher. Shares of Lennar (NYSE:LEN) and D.R. Horton (NYSE:DHI) both fell more than 1 percent.
Don't Miss: Don't Let Confusion Ruin Your Retirement Chances
Follow Eric on Twitter @Mr_Eric_WSCS