Are Higher Stock Prices Juicing the Real Estate Market?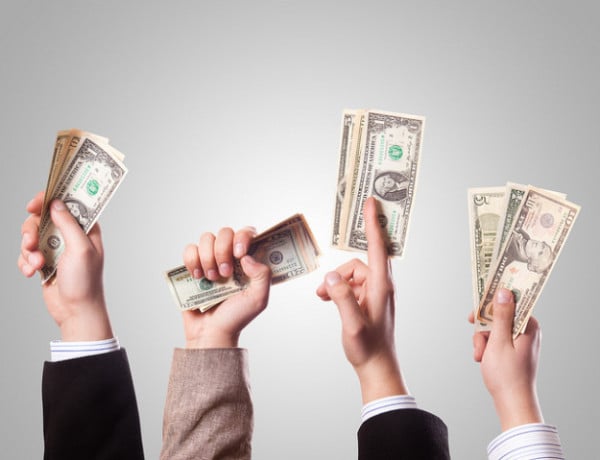 It's no secret the Federal Reserve has been trying to create a so-called wealth effect. Over the past several years, the central bank has injected record amounts of liquidity into the financial system with hopes of forcing investors into riskier assets such as stocks. The idea is that an economic recovery will form as higher asset prices boost consumer confidence and ignite spending. Although many sectors of the economy have missed the wealth effect, the real estate market appears to be benefitting from higher stock prices.
In addition to known tailwinds such as low interest rates and reduced inventory levels, the housing market receives a lift from a rising stock market. According to a new report from Redfin, for every $1 billion increase in stock value of local companies in a given area, the median sale price of nearby homes increases by $4,400. Redfin analyzed stock valuations of more than 800 public companies across 19 metro areas over the past 20 years.
"That doesn't sound like much until you consider an area like Silicon Valley, home to 45 publicly traded companies in this study, and about $1.1 trillion in valuation," explains Redfin. "When the aggregate stock value of these companies goes up, about three months later, home prices begin to rise at a corresponding rate. This means that an increase in stock value of just 1 percent for these Silicon Valley companies could lead to an increase of median sale price of more than $48,000."
Interestingly, one of Silicon Valley's most well-known residents recently made headlines for his real estate deals. Mark Zuckerberg, co-founder and chief executive officer of Facebook (NASDAQ:FB), purchased four houses around his Palo Alto, California home. He reportedly paid more than $30 million in total and did so to prevent a developer from buying the properties and marketing them as being next door to the Facebook CEO. Shares of Facebook have more than doubled this year.
The study finds that Las Vegas has the highest correlation between home prices and stock prices, as zip code 89113 closely tracked the value of Allegiant Travel (NASDAQ:ALGT) and  International Game Technology (NYSE:IGT). Las Vegas was followed by Silicon Valley, New York, Raleigh, and Los Angeles. Zip code 94043, which is located in the center of Silicon Valley, has received a significant amount of wealth since Google (NASDAQ:GOOG) went public in 2004. Thanks to the tech giant and other successful companies in the area, median home prices have surged from $600,000 in 2009 to more than $1 million in 2013.
Don't Miss: David Einhorn: Apple Is Still a Winner
Follow Eric on Twitter @Mr_Eric_WSCS