Are Increased Energy Exports Good for America?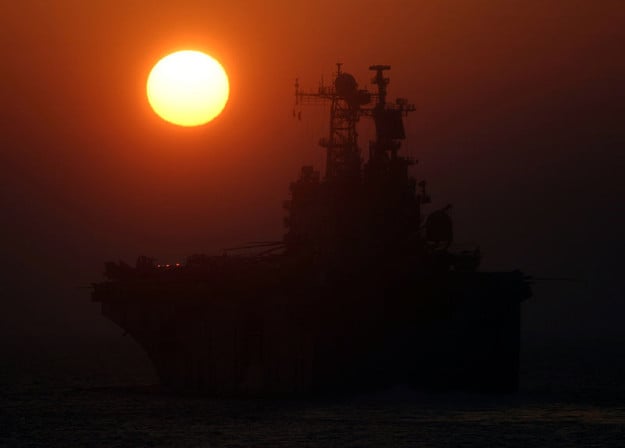 The U.S. Energy Information Administration's most recent report on the state of petroleum products saw a slight dip in the price of gasoline from a year ago, with the national average down about $0.25 per gallon. Diesel followed suit, and is down $0.21 from this time last year. Also down was the total number of petroleum products supplied, which was averaging 18.5 million barrels per day, or 0.9 percent less than the same period last year. The price of crude oil saw modest losses from last year, as price per barrel was $95.25, down $3.24.
Mexico, the U.S.'s third largest oil supplier, saw its exports fall in 2012 to less than 1 million barrels per day for the first time since 1994. At the same time, U.S. exports to Mexico have nearly tripled since 2004. This movement is indicative of a growing trend in the U.S. — that energy imports are declining, while exports are rising.
What do increased exports for the U.S. mean? If nothing else, a new debate on the scope of the domestic energy industry and its role in the American economy.
Domestic drilling has expanded rapidly since 2004, fueled by the discovery of new reserves of natural gas, and energy companies have gained access to them via a process of liquid drilling known as fracking. Many environmental groups remain opposed to this process for its alleged risks to human health, and worry that an increasing flow of American energy exports to other countries will mean more fracking, and ultimately more hazards for the public.
Moreover, other detractors point to increased petroleum and natural gas exports as a threat to domestic energy prices, which they fear could hurt the American consumer. As a result of the boom in natural gas, the commodity has seen incredibly low prices, which has prompted energy companies to seek permission to export it outside of U.S. free-trade zones. Members of U.S. Congress are not so sure, with Democratic Senator Debbie Stabenow saying "it makes no sense" and that it would hurt the U.S. manufacturing sector.
Would-be exporters are not without support in Congress, though. Rep. Mike Turner (R-Ohio), has proposed a bill that would expedite the process for companies to export to close American allies, and is attempting to frame the argument as a means to thwart Iran and Russia. Democratic support is needed to make such exports a reality.
Speaking to the House Subcommittee on Energy, Turner said: "As energy security continues to play an important role in global relationships and dialogue, increased U.S. natural gas production stands to benefit our strategic allies abroad."
With the EIA data showing increased energy productivity at home, debate is likely to increase as companies look to profit in foreign markets, and as the U.S. seeks a strategically beneficial energy policy.
Don't Miss: Inflation Takes a Chill Pill, Leaving Plenty of QE Wiggle Room.