Are Interest Rate Fears Holding Back Consumer Sentiment?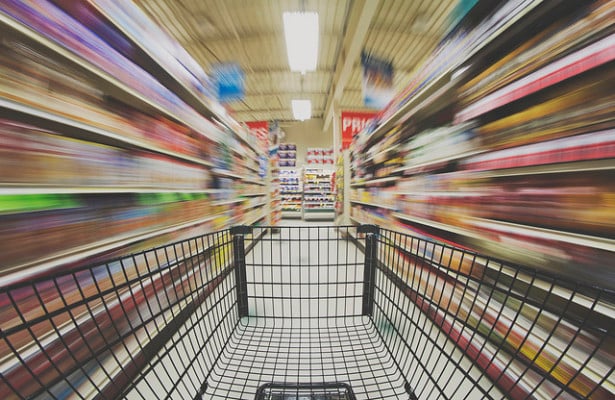 Consumer sentiment ended June near a six-year high, but a Thomson Reuters/University of Michigan reading showed that consumer sentiment waned slightly in early July. Americans showed signs they were slightly more optimistic about current economic conditions than they have been in the past six years, but that was offset by a decline in confidence over the recovery's prospects.
This index is one of the most popular measures of the behavior of the American consumer. Each month, the University of Michigan's Consumer Survey Center questions 500 households regarding their financial conditions and attitudes about the economy. It is the consumer that determines whether the economy moves toward expansion and growth or contraction and recession, noted an essay published by the center. Consumer sentiment is directly related to the strength of consumer spending, which in turn has important implications for the health of the economy because that sector accounts for about 70 percent of gross domestic product.
The preliminary reading on the overall index on consumer sentiment for July ticked down to 83.9 from 84.1 in June, below analysts forecasts for 85. During the last recession, the index averaged slightly above 64. In the five years before the financial crisis, it averaged almost 90. The June reading soared thanks to improvements in the labor markets as well as rising home prices and stock market returns.
Conversely, the barometer of current economic conditions, which measures whether Americans think it is a good time to make large investments, accelerated to 99.7 from 93.8.
Breaking the numbers down further showed that consumer sentiment improved modestly in lower-income households. But in households earning more than $75,000 annually there was a decline in attitudes as consumers worried about rising interest rates.
With the release of the June numbers, Consumer Survey Center chief economist Richard Curtin noted that "consumers now believe the recovery has achieved an upward momentum that will not be easily reversed." But he did caution that "few consumers expect the economy to post robust gains or think the unemployment rate will drastically shrink during the year ahead.
"Nonetheless, consumers anticipate continued slow economic progress," Curtin said. "Gains in spending during the balance of 2013 can be expected to be more heavily concentrated than usual among upper-income households, with the housing market serving as the bellwether industry."
The description Curtin painted of consumer sentiment holds true in the beginning of July even though consumers pulled back some of their optimism about the future economy. Despite the pullback, consumers are very upbeat about current conditions.
 Follow Meghan on Twitter @MFoley_WSCS
Don't Miss: What Do Americans Think About the Housing Recovery?