Are Johnson & Johnson's Recall Nightmares Over?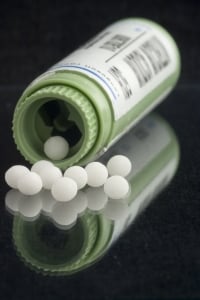 From one perspective, Johnson & Johnson (NYSE:JNJ) showed great strength in its first quarter results. For the three month period, the company announced Tuesday that it had beat Wall Street's quarterly profit estimates thanks to significantly lower taxes, strong sales of prescription drugs, and a pickup in sales of its over-the-counter medicines that were previously recalled over quality control problems.
But the costs of J&J's recent product-liability litigation forced the diversified healthcare company to take a major charge and sales growth for its medical devices fell short of expectations, marring the company's otherwise positive quarterly results. Yet, analysts were not concerned by these shortcomings. "Overall, the company's first-quarter performance was clearly a positive, with pharmaceuticals firing on all cylinders and more than making up for disappointment with medical devices," Judson Clark's Edward Jones told Reuters.
Earnings fell slightly below the year-ago quarter's results, dropping from $3.91 billion, or $1.41 per share, last year to $3.5 billion, or $1.22 per share. However, J&J still managed to beat analysts' expectations for earnings of $1.40 per share, according to Thomson Reuters; when special items were excluded, earnings per share rose to $1.44. Even more impressive, these results included its litigation expenses of $529 million.
Sales rose higher than analysts' predictions as well, with global sales rising 8.5 percent to $17.50 billion, above the $17.42 billion expected by Wall Street…
For Morningstar analyst Damien Conover, the most revealing part of the earnings report was that sales of over-the counter (OTC) medicines in the United States, including painkillers Tylenol and Motrin, rose 14 percent, which pushed the company's broader consumer products business to a 2.4 percent sales increase for the quarter. Comparatively, sales of these OTC medicines plunged in the past three years because of recalls, which came as a result of deficiencies at manufacturing plants in Pennsylvania and Puerto Rico. The recalls and subsequent sales drop significantly hurt overall results during that period.
While the costly factory improvements are still underway, Conover said that other plants have increased output to offset the lower production capacity, enabling J&J to keep shelves stocked with OTC medicines. Alongside the strong performance of the company's OTC medicines, prescription drug sales rose 10.4 percent to $6.77 billion, with newer medications making big contributions.
Chairman and Chief Executive Officer Alex Gorsky also drew attention to the strength in J&J's OTC and prescription drug sales. "We delivered solid first quarter results led by the success of many of our recently launched pharmaceutical products and the addition of Synthes to our orthopaedics business. Also of note is the growth in our over-the-counter medicines business as we continue to make progress in returning a reliable supply of high quality products to our customers," he stated in the earnings press release.
"It's a strong start to the year that increases the chances that J&J will meet its 2013 profit forecast," Conover told Reuters. The company reiterated its full-year profit guidance of $5.35 to $5.45 per share. For comparison, the drugmaker earned $5.10 per share last year.
Shares of Johnson & Johnson finished Tuesday higher 2.12%, finishing the day at $83.44.
Investing Insights: Is Dendreon Undervalued?