Are Low Inflation Rates Helpful to Europeans?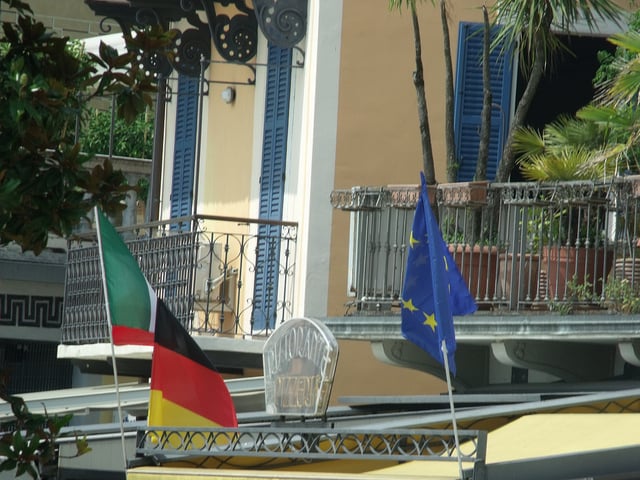 The European Central Bank is set to discuss key inflation forecasts at its monthly meeting later this week, Bloomberg reports. Mario Draghi, the chief of the bank, will provide a series of projections and scenarios involving inflation rates over the coming months and years to the bank's top members tomorrow. The reports are likely to contain information on inflation expectations, pressures that may be realized in the future, and potential risks to falling prices both in the short term and in more medium and long-term settings.
Last month, the European Central Bank surprised everyone by cutting its primary rate to 0.25 percent from 0.5 percent, citing the risk of so-called "deflationary pressures." When inflation rates are very low — such as the 0.7 percent rate posted in the eurozone this October — it becomes more profitable to hoard cash and to delay spending, as money does not really lose value over time. In order to disincentivize such behavior, the bank has repeatedly stated that it would like to see inflation closer to 2 percent. By cutting its primary rate, the bank hopes to put more money into the markets, thus pushing inflation higher.
Though this may be a good thing for the economy as a whole and for exporters, who have already realized gains as the euro has weakened over the past weeks, the move may not be beneficial to many common Europeans. Lower prices can be a good thing for those struggling to make ends meet, and even simple discounts on items such as articles of clothing or cinema passes can translate into a significantly increased standard of living for those earning low wages.
The relief can also help those who are unemployed and who are trying to get by on whatever work they can find. By making their current savings and benefit checks go further, decreased prices give those people a sort of cushion against being out of work. With unemployment rates remaining above 12 percent in the eurozone, though, it is debatable as to how notable lower prices will be to those out of work for lengthy periods of time. This is especially true in countries where unemployment is around 25 percent, such as Spain and Greece, as workers have found themselves out of a job for periods of months or even years.
Earlier last month, Draghi dismissed fears that Europe will become the next Japan, battling with its economic problems while maintaining a rock-bottom inflation rate. Especially with recent numbers fueled by declining energy and telecommunications costs, it is unlikely that inflation will stay low as 2014 arrives.
Don't Miss: 7 Fastest Growing Jobs in America.