Are Nations Still Hunkering Down with Cash?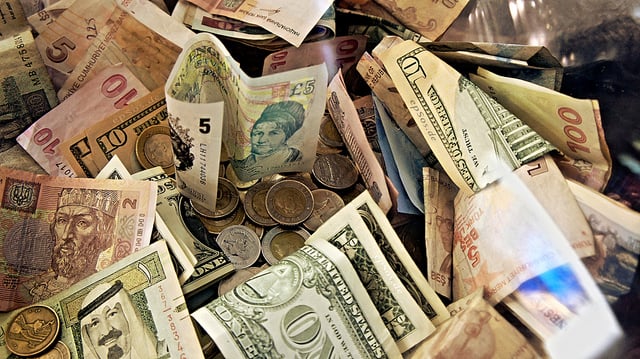 More than five years after Lehman Brothers become the most publicized victim of the credit meltdown, households around the world continue to seek safety from the financial system. When volatility and uncertainty hit, people often become overwhelmed with fear and shift their assets into cash to avoid additional pain. Stocks have rallied in recent years, but many people still prefer cold hard cash.
When it comes to asset allocation, cash is still king. According to a new analysis by the Associated Press, households in the biggest developed economies added $3.3 trillion to their cash holdings in the five years after the financial crisis. Meanwhile, the top 10 countries pulled $1.1 trillion from stock mutual finds during the same period, compared to $1.3 trillion of inflows for bond mutual funds.
Despite having one of the strongest stock markets in the world, Americans sold $521 billion, or 9 percent, of their mutual fund holdings, the highest amount of any country. Italians and the French sold a greater share of their holdings at 16 percent each, and Germans cashed out 13 percent of their holdings.
Even with central banks manipulating interest rates to record lows, people are avoiding debt and spending less. Household debt in the 10 biggest countries surged 34 percent in the five years preceding the financial crisis. In the four-and-a-half years after 2007, debt per adult in those countries declined by 1 percent, the worst global contraction since the end of World War II, according to the Associated Press and Credit Suisse.
The analysis echoes other recent reports. According to Bankrate, cash is the most preferred long-term investment for more than one in four Americans. Twenty-six percent of people say that cash investments are the best way to invest when it comes to money not needed for the next 10 years. Only 14 percent say stocks are their top pick for a long-term investment.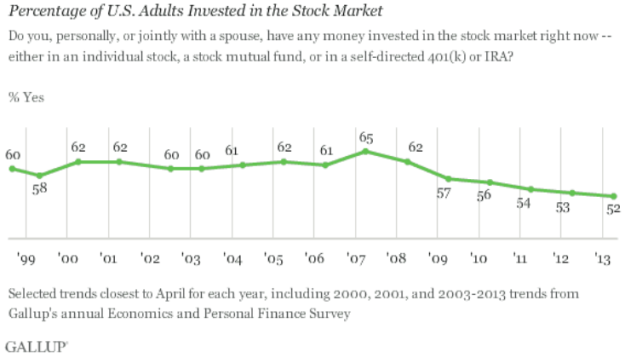 Gallup's latest annual Economy and Finance survey found that only 52 percent of Americans are either personally or along with a spouse invested in the stock market. That is the worst reading since Gallup began the survey in 1998 and 13 percent lower than the peak of 65 percent made in 2007.
While holding some cash can provide an opportunity for future investments, making it the foundation of an investment portfolio is dangerous over the long haul. As the chart from BlackRock below shows, cash has an average annual return of only 0.5 percent after inflation (between 1926 and 2012). When taxes are factored in, cash has a negative return of 0.8 percent. In comparison, stocks have an average return of 4.5 percent after taxes and inflation.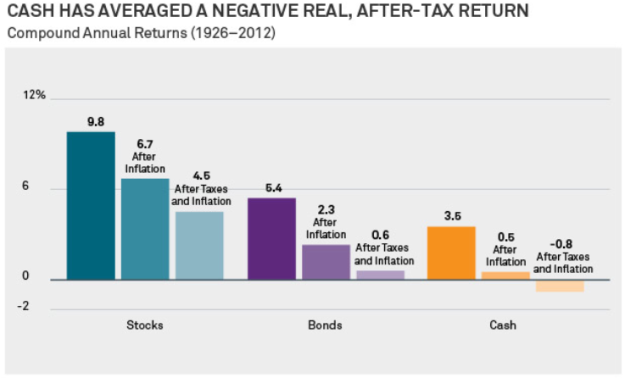 Don't Miss: Your Cheat Sheet to the Debt Ceiling Debacle
Follow Eric on Twitter @Mr_Eric_WSCS