Are New Internet Players Destroying This Company?
Shares of Bankrate (NYSE:RATE) plunged by double digits on Wednesday after the personal finance information provider announced financial results for the fourth quarter. The company has over three decades of experience in financial publishing, but is it falling behind in the wake of new and popular online resources?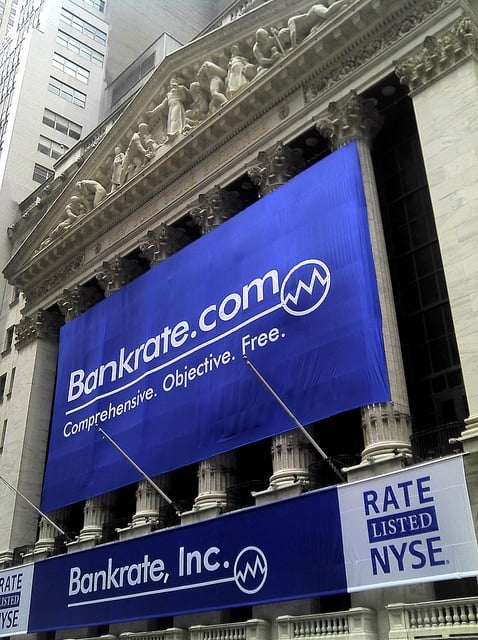 After Tuesday's closing bell, the Florida-based company reported net income of $0.30 million (zero cents per share), down nearly 98 percent from $14 million a year earlier. Revenue for the fourth quarter came in at $93.2 million, compared to $113.8 million in the fourth quarter of 2011.
The results were a miss on the top and bottom line. Adjusted earnings were 6 cents per share in the quarter, down from 19 cents per share a year earlier. In comparison, analysts were expecting adjusting earnings of 11 cents per share on revenue of $106.3 million.
Bankrate provides a wide variety of information in regards to mortgage rates, auto loans, debt management, deposit rates and home equity decisions. However, other companies have also entered this industry, especially with home mortgages…
Companies such as Tree.com (NASDAQ:TREE), Zillow (NASDAQ:Z) and Trulia (NYSE:TRLA) all provide similar services in some capacity. As the chart below shows, Bankrate was already underperforming competitors before the quarterly results, when looking over the past year.

On Wednesday, shares of Bankrate fell even further by plunging more than 19 percent to reach a fresh 52-week low below $10. In comparison, Bankrate has a 52-week high of nearly $26. The company approved a $70 million share repurchase program, but it is obviously failing to alleviate concerns. Interestingly, shares of Trulia and Zillow spiked more than 26 percent and 9 percent, respectively.
While it certainly appears that competitors are attracting investors away from Bankrate, there are also fundamental concerns about the future. Looking forward, Bankrate expects revenue to be flat for 2013, against $457.2 million in revenue last year. On average, analysts were expecting revenue of nearly $500 million in 2013.
Trying to remain upbeat about the situation, Thomas R. Evans, president and chief executive officer, says the recent dismal fourth quarter should serve as a bottom. He explains, "In insurance, the strategic transition to higher quality, high-margin leads is moving even more aggressively forward, and with our deep cuts of poor performing traffic behind us in Q4, is now on-track in many of our key criteria, such as agent sign ups and retention. That's why we see Q4 as the bottoming out of that transition curve that we've discussed in the last two quarters. Encouragingly, in credit cards, we're beginning to see the increased marketing activity across our portfolio of card issuers after a period of marketplace caution."
Investor Insight: Is Real Estate Acting Bubblicious Again?