Are Oil and Apparel to Blame for the Wholesale Drop?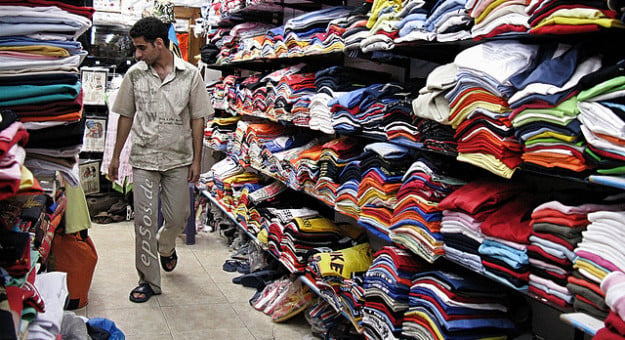 Investors in the U.S. stock markets look to the Commerce Department's report on wholesale trade to give them a look below the surface of the visible consumer economy, especially as activity at the wholesale level can be a precursor for consumer trends. In particular, by looking at the ratio of inventories to sales, investors can analyze whether production will grow in coming months.
The Commerce Department reported Thursday that wholesale inventories rose 0.4 percent in March, which was exactly on-trend and not much of a surprise. What was surprising about the data was the 1.6 percent plunge in sales, and this mismatch drove the stock-to-sales ratio in the wholesale sector from 1.19 in February to a recovery high of 1.21.
Whether production will keep strengthening in the future is closely tied to consumer spending patterns. Last week, consumer sentiment hovered close to its highest level in more than five years, a sign that the biggest part of the U.S. economy will keep expanding. But, while consumer sentiment has indicated that Americans still have confidence that the economic recovery will continue to chug forward at a modest pace, consumer spending — a component that comprises about 70 percent of the U.S. gross domestic product — has been on somewhat rocky ground as of late. Both stock-market gains and increasing home values have improved the outlook for wealthier Americans. However, at the same time, the lagged effect of the higher payroll tax is forcing the remainder of the population to tighten their fiscal belts.
Sales dropped 1.6 percent to $414.7 billion in March as prices eased and demand softened for gasoline. Another major factor driving down this metric was a drop in apparel sales; the retail sector took a hit in March as unseasonably cold weather held down the sales of spring goods. Gasoline sales are always volatile and recent retail sales reports indicate the sector made up for some lost ground in April, but the economy has not entirely emerged from its early spring slowdown. The wholesale sector also reflected weakness in manufacturing, and the latest indications for that segment are no better than mixed.
March's wholesale numbers complemented a series of recent economic reports that showed that growth for the manufacturing, wholesale, and retail sectors had slowed slightly from the fourth quarter. In light of the current economic conditions, businesses have kept inventory growth to a minimum, which is necessary as sales will likely increase at less than half the rate of inventories in the first quarter. A full picture of the first quarter growth will be completed when the business inventories report is released by the Census Bureau on Monday.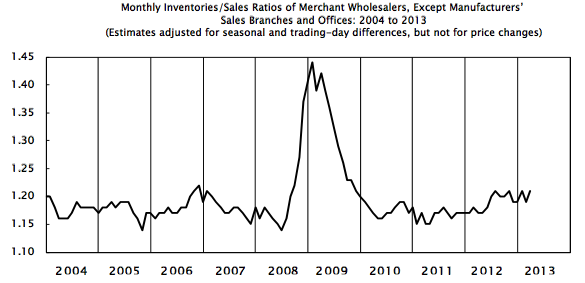 You can follow Meghan on Twitter (@MFoley_WSCS) for the latest industry news.
Investing Insights: Is Yamana a High-Risk Play?