Are Politicians Overselling the European Recovery?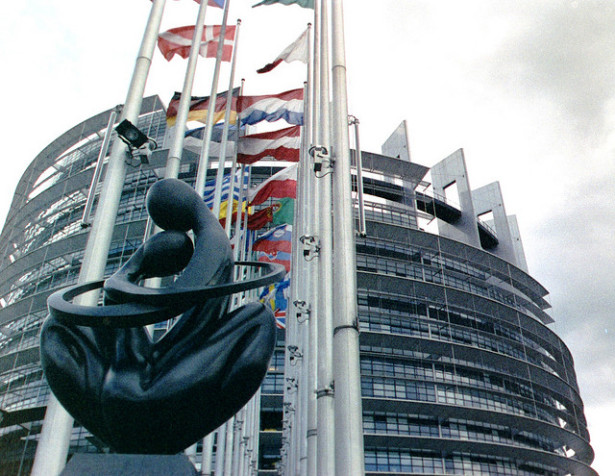 The economic scenario playing out in the United Kingdom is perhaps the more important story amid overly positive headlines regarding the European Union's recession, growth, jobs, and economic prospects. That is, jobs are still clearly lacking despite minuscule gains, and wages aren't keeping up. Moreover, the youth employment picture continues to be abysmal through most of the EU, a trend that could easily continue to worsen despite the exit of the recession there.
This has created an odd disconnect from politicians talking about recovery and the underlying economic realities that are crippling far too many people.
In Spain, Prime Minister Mariano Rajoy decided to tell Spanish citizens last month that a recovery was nigh, and the government set about pointing to various economic figures like trade and labor data that, while encouraging, is not an answer in and of itself. Spanish banks continue to struggle lending, a problem that is plaguing much of the European periphery, and unemployment there remains above 20 percent. A senior government official in Spain last month told Reuters that the strategy could cause backlash precisely for the reason that the government could seem disconnected from Spanish workers.
In France, the story is the same. President Francois Hollande told the French public that a recovery is in the works, despite already having 84 percent of the public doubting that he can deliver any substantial reduction in unemployment by the year's end. Hollande is making a sincere effort to battle the pessimism that his people are notorious for, and yet in doing so he runs the risk of defying reality altogether. Unemployment remains at a record level in France, and industrial output moved downwards in June after previously trending positively. Hollande isn't exactly out of the woodwork yet in trying to convince his nation that better days are imminent.
Then there is the U.K., which has been the beneficiary of all sorts of positive economic numbers, which, indeed, bode well for futures there. But politicians again are dancing a fine line between throwing a recovery party and acknowledging deeper problems.
John Philpott, a member of the think tank The Jobs Economist, told the BBC: "Despite some good news in the latest jobs figures, there are worrying signs about the underlying state of the U.K. jobs market. The headline jobs figures may continue to be broadly positive but one only has to dig a little deeper into the statistics to see that millions of people are continuing to be hit by a combination of lack of jobs and a ceaseless sharp fall in the real value of their pay." Britain is adding a plethora of jobs in the service sector, and while there have been signs of life in manufacturing, more is needed to get the wheels of business turning at full speed.
British banks are being hit with stiff capital requirements amid already tight lending conditions, and fears over Bank of England Governor Mark Carney's ambiguous forward guidance are leaving markets in a bind. Moreover, British enterprises are growing tired of dealing with bureaucracy from both from London and Brussels, and a referendum on the U.K.'s EU membership is currently in the works.
The U.K.'s work and pensions minister, Steve Webb, told the BBC that "things were starting to look much more positive," and pointed toward the future as indicators are growing more positive. But as wages stagnate and the U.K. adds 15,000 youth between 16-24 to the ranks of its unemployed, problems remain in the present, and looking to the future isn't going to make them go away.
Don't Miss: Good News: Labor Market, Jobless Claims at Pre-Recession Levels.