Are Risks in European Bonds Underrepresented?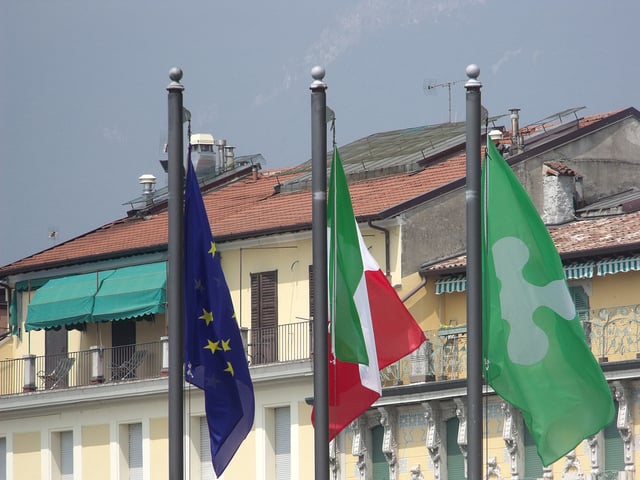 Pioneer Investments's chief investment officer said that certain risks to European bonds are not being priced in given the current yields, Reuters reports.
Giordano Lombardo expressed the sentiment during an outlook summit for the coming year's financial markets held on Monday. The essence of Lombardo's argument is that there was a significant risk on European bonds caused by the rise of anti-euro parties across the continent that is not being properly assessed in calculating the value of European bonds.
This comes as no surprise to those familiar with the growing sentiment in Europe that the European Union may not be the best way to solve everyone's problems. The Alternative for Germany party — which opposes German membership in the eurozone — barely fell short of the 5 percent threshold needed to obtain representation in the German parliament.
Golden Dawn, a far-right party with some platforms reminiscent of fascism, has performed well in the past two Greek elections. Many expect next year's elections for the European Parliament to bring in a group that is substantially more lukewarm toward pan-Europeanism than the current batch of representatives.
Lombardo is taking the next step by saying that the risk of such ideologies becoming more prevalent over the next few years should be taken into account when calculating bond prices. Because the EU has brought stability to the region in terms of economic performance — including bailing out member states whose banking systems have failed — bond yields have been kept down, as it seems the worst of the crisis is over. However, those yields would need to be adjusted significantly higher if the downside from anti-euro political movements were taken more seriously.
For his part, Lombardo recommended shorting the government bonds of France, Reuters reports. He pointed specifically to France because of the country's lagging growth rate and its cumbersome public sector. The credit rating of the country was recently downgraded to AA from AA+ by Standard & Poor's.
Meanwhile, European stocks have continued to outperform expectations. With the European Central bank cutting interest rates earlier this month, money is readily available to pour into the markets, and there is no shortage of companies looking to raise capital from investors. If you believe Lombardo, then buying into European stocks — while shorting bonds — will prove to be the most profitable strategy, especially if the central bank does take further action to boost liquidity early next year, when economic conditions may not have improved.
Don't Miss: How Badly Is Obamacare Hurting the President in the Polls?