Are Social and Mobile Games Still Cool?

Another day, another company trying to capitalize in mobile sees its shares crash and burn. Glu Mobile (NASDAQ:GLUU) has tanked 35 percent in the last five trading days, falling over 10 percent on October 10 alone. This rapid decline is the result of revenue losses expected in the face of a changing social landscape.
The company won't issue a report until November 1, but it released a statement saying that it expects an EBITDA loss of between $3.1 million and $4.0 million. Despite this, many analysts maintain a high price target. Northland Securities holds an "outperform" rating on the stock with a target of $6.50. Canaccord Genuity and B. Riley reiterated "buy" ratings. The stock is currently trading near its 52-week low of $2.54, which does suggest high potential upside. However, that upside will only be realized if the shares actually rally. New data could present an obstacle.
Catalysts are critical to discovering winning stocks. Check out our newest CHEAT SHEET stock picks now.
Facebook (NASDAQ:FB) is also trading down on Wednesday. The company faces charges from the SEC about whether or not it hid information about its mobile strategy before the IPO. New data from comScore suggests that there was a 20 percent decline in desktop use for Facebook in September compared to the month a year ago. This follows a 14 percent drop in August. While some maintain this is due to a shift of users from the desktop to mobile, others argue that users are becoming disenchanted with the social network.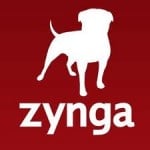 Zynga (NASDAQ:ZNGA), with its fate tied to the turbulence of the social landscape, has continued a losing streak and is trading near 52-week lows of $2.21. The company is hemorrhaging users and executives, and was slapped with its latest downgrade from Piper Jaffray. This news comes after the company lowered its outlook for 2012.
It seems clear that despite massive excitement in social and mobile gaming and communications, the area is not well understood. The market is highly subject to the nebulous whims of children and teenagers — the demographic that catalyzed the launch of Facebook and Zynga to their heights. Widespread, prolonged engagement in social and mobile gaming seems to be phasing out among this population. Reports indicate that comScore data show a 42 percent decline in time spent on Facebook by people 12-17, followed by a 25 percent decline in the age group 18-24.
Social and mobile gaming was particularly powerful because of the explosive energy behind it. There is every reason to expect that — like with every social phenomenon — the model and culture surrounding social and gaming will change.
Don't Miss: Here's Facebook's Next Big E-Commerce Kick.