Are Thanksgiving and Black Friday Sales Numbers a Red Flag?
nn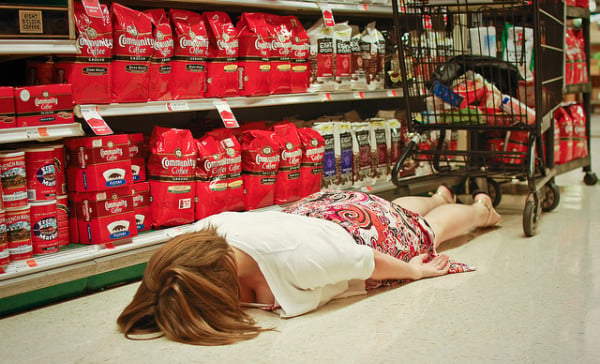 U.S. retailers oversaw a 2.3 percent sales gain on Thanksgiving and Black Friday this year, making it the weakest holiday results since 2009. These results were consistent with analyst projections leading up to the shopping event, Bloomberg reports.
According to a report from ShopperTrak on Saturday, businesses with physical locations — or brick-and-mortar stores — saw a $12.3 billion rise in sales on Thanksgiving and Black Friday. The results led the Chicago-based retail researcher to reiterate its 2.4 percent sales gain for the entire holiday season — a percentage that would make it the smallest increase since the previous U.S. recession.
The reports also indicated that while shoppers arrived in droves for the Black Friday sale bonanza, they were far less likely to target impulse buys, instead focusing on products that they had come to the store determined to buy beforehand. And steeper price cuts on a variety of products this year mean that retailers may ultimately find themselves in fourth-quarter holes when it comes to earnings, Bloomberg suggests.
The National Retail Federation says that about 97 million people planned to shop online or in stores on Black Friday. For the shopping period between Thanksgiving and Sunday, that number rises to 140 million. While that number indicates a huge amount of consumers were ready to spend money during the shopping event, that total is actually 7 million less than last year's 147 million.
Because of the continuing retail shift to begin the holiday sales event on Thanksgiving, sales on Friday actually saw a significant drop year-over-year. Bill Martin, ShopperTrak's founder, told Bloomberg in a phone interview that Friday sales fell 13.2 percent this year, with foot traffic down 11.4 percent. Overall, foot traffic for Thanksgiving and Black Friday — Thursday through Friday — rose 2.8 percent to 1.07 billion visits to physical stores.
While there's no doubt that shoppers were likely to be much more careful with their wallets this year, it's also important to note the impact of online sales. According to IBM Corp. (NYSE:IBM), online sales rose 20 percent this year on Thanksgiving and 19 percent on Black Friday. Target (NYSE:TGT) reported twice as many online orders on Thanksgiving morning year-over-year, while Amazon (NASDAQ:AMZN) "lightning deals" lured shoppers with offers of varying discounts every ten minutes. There's also the upcoming Cyber Monday — the Monday online sale day geared at tech purchases — which some shoppers may be waiting for as well.
But the lack of impulse purchases appears to be the big change this year, and one that could have huge ramifications on retailers' bottom-lines. Marshal Cohen, chief retail analyst for NPD Group Inc., told Bloomberg that retailers normally get about 20 percent of their holiday sales from impulse purchases, but that number is expected to take a huge hit this year. Maureen Bausch, the Mall of America's executive vice president, explains that this year saw "a lot of mission shopping, and you don't normally see that until later in the season." And Thom Blischok, chief retail strategist with Booz & Co. in San Francisco, explains that shoppers this year "had an absolute plan."
Of course, the economy remains the biggest deterrent for shoppers this holiday season. Consumer confidence declined in November to a seven-month low, according to the Conference Board Consumer Confidence, while 65 percent of Americans say they are living paycheck to paycheck — up from 61 percent last year.
Still, the NRF is being far more optimistic, even if the early data is not very positive.  The NRF is reiterating its forecast that sales will rise to 3.9 percent, or $602.1 billion, during the holiday season, beating last year's 3.5 percent gain. The NRF also suggests that online holiday sales will increase by as much as 15 percent to $82 billion this year.
Don't Miss: Did Congress Help Bitcoin Soar Past $1,000?