Are the Super Wealthy Buying Stocks Again?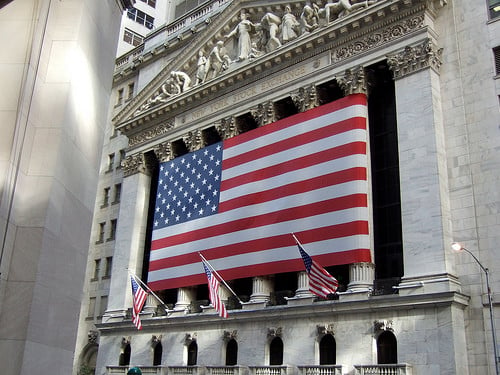 Many people across the country view the economic recovery with a great deal of skepticism. Despite corporate profits soaring to record levels, Main Street remains plagued by high unemployment and stagnant wages. Add in the unprecedented amount of intervention from the Federal Reserve, and you have a recipe for mistrust. However, at least one class of investors is being lured back into the stock market.
With stocks climbing restlessly to fresh all-time highs this year, the super-wealthy are putting down the caviar and chardonnay to call their brokers. In a recent survey completed by the Institute for Private Investors, 63 percent of families with at least $30 million in assets say they plan to invest more in global equities this year, while 53 percent plan to allocate more money to domestic equities.
A narrow majority of those polled are more concerned with the return on capital, as opposed to the return of capital. Fifty-one percent of respondents say growth is their main focus in 2013, up from 47 percent last year. Only 13 percent are seeking income from their investments. Overall, wealth protection was a primary objective among 36 percent of respondents, down from 43 percent last year.
"This year's survey shows that the emotional climate of ultra-affluent investors is marked by a feeling that the time is right to get off the sidelines and start focusing on rebuilding wealth lost in the Great Recession," says Mindy Rosenthal, president of IPI. "Private investors are still highly concerned about preserving capital, but they realize to preserve wealth they need to generate returns."
It has been a good year for domestic stocks so far. The Dow Jones Industrial Average (NYSEARCA:DIA) and S&P 500 (NYSEARCA:SPY) are both up about 19 percent year-to-date. The Wilshire 5000 index, which is the broadest index for the U.S. equity market, has surged nearly 20 percent this year. Global markets, such as Dubai and Japan, have also done exceptionally well. However, the wealthy may seek out value in places like Russia and Brazil — which are both in the red this year.
The desire for safe assets appears to be declining across the board. The survey finds that 42 percent of the super wealthy plan to decrease their cash positions this year. Thirty-seven percent intend to scale back on municipal bonds, while 44 percent say they will decrease their exposure to taxable bonds.
While rising stock prices typically attract more attention and optimism, many Americans are not investing in the market. Gallup's latest annual Economy and Finance survey found that only 52 percent of Americans are either personally, or along with a spouse, invested in the stock market. That is the worst reading since Gallup began the survey in 1998, and 13 percent lower that the peak of 65 percent made in 2007.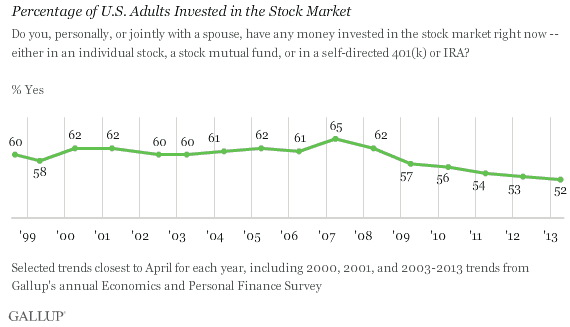 Don't Miss: Is the Housing Recovery Showing More Cracks?