Are These Gun Stocks Still Obama-Proof?
In the latest sign the current administration is the best thing to happen to gun sales since the Second Amendment, Sturm, Ruger & Co. (NYSE:RGR) announced quarterly results that exceeded targets.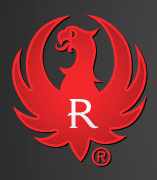 After Wednesday's closing bell, the largest publicly-traded gun manufacturer reported net sales of $141.8 million for the fourth-quarter, up 52 percent from $93.2 million a year earlier. Earnings came in at $1.00 per share, compared to only 54 cents per share in the fourth-quarter of 2011. On average, analysts were expecting earnings of 94 cents per share with revenue of $124 million.
For the full-year, Ruger announced net sales of $491.8 million, representing a 50 percent increase from the prior year. The company notes that demand for its products outpaced growth in the overall industry as measured by the National Instant Criminal Background Check System for both the fourth-quarter and twelve months ended December 31, 2012.
The gun industry typically receives a boost when a Democrat holds the White House, but gun and ammo sales have surged in recent months as the tragedy in Newtown sparked more debate about gun control. In January, President Barack Obama and Vice President Joe Biden rolled out a wide-ranging list of executive actions regarding the issue. Furthermore, Obama called on Congress to: ban military-style assault weapons, ban capacities of more than 10 rounds, require background checks on all gun sales, and create tougher penalties for those selling guns to people who are not legally allowed to have them.
Here's a look at some popular gun-related stocks…
Smith & Wesson Holding (NASDAQ:SWHC):
Shares of the Massachusetts-based company have jumped from $5 to more than $9 over the past year. While the proposed gun restrictions will limit some sales, it will not destroy the gun industry. In fact, Obama is seen as the best gun salesman in history.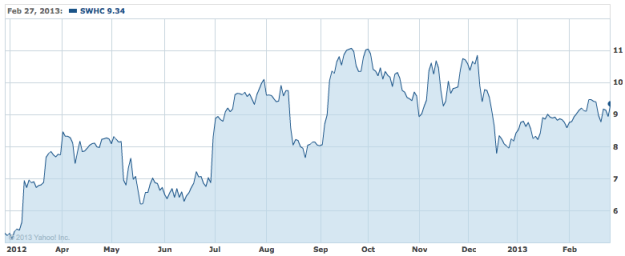 According to an analysis of the gun industry by The Associated Press, the federal government has conducted roughly the same number of background checks for gun owners and prospective buyers under Obama's first term, as it did under George W. Bush's first six years of presidency. For the first time since 1993, the number of federally licensed retail gun dealers in the U.S. increased in 2010 and 2011, adding 1,167 more licensed dealers.
Smith & Wesson reports financial results for its fiscal third-quarter after the closing bell on March 5, 2012. In a sign of confidence, the company recently reloaded its stock repurchase program with an additional $15 million through June, 2013.
Big 5 Sporting Goods (NASDAQ:BGFV):
The company is the leading sporting goods retailer in the western United States, and also announced better-than-expected fourth-quarter results this week. Net sales increased 7.5 percent to $243.6 million, compared to the prior year. Meanwhile, same-store sales rose 6.5 percent.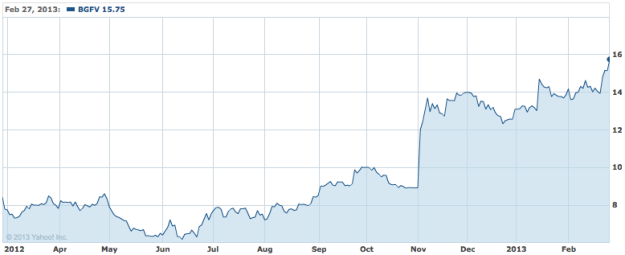 Steven G. Miller, president and chief executive officer, explains in a press release the strong performance for the quarter. "All three of our major merchandise categories comped positively for the quarter, with hardgoods being our strongest category followed by apparel and footwear. Our hardgoods category benefitted from the well-publicized national increase in demand for firearms and ammunition products."
Wal-Mart (NYSE:WMT):
The world's largest retailer also finds itself exposed to the gun industry. In January, Wal-Mart placed a limit on ammunition sales of three boxes per customer, per day.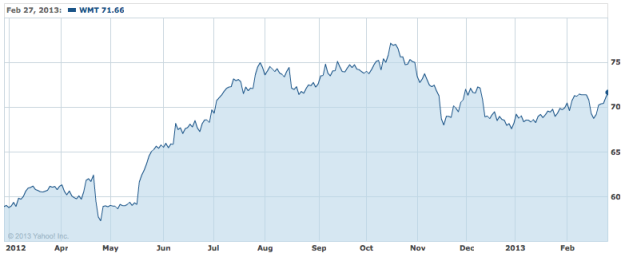 "Right now we're monitoring supply issues daily, since supply is limited at this time," said Ashley Hardie, a Wal-Mart spokeswoman. "We're trying to take care of as many customers as possible and we're working with suppliers to put products back on shelves."
Cabela's (NYSE:CAB):
One of the most well-known outdoor recreation brands in the world, reported quarterly results in February. The company also noted a boost in sales due to recent gun control debate.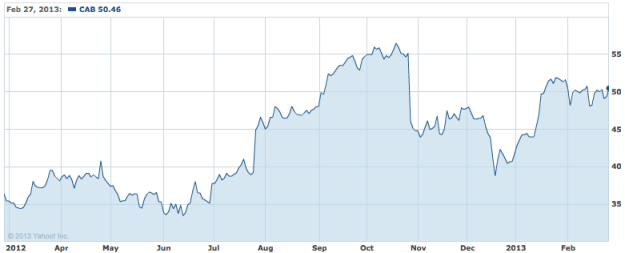 "Every area of our company performed at very high levels in the fourth quarter," said Tommy Millner, Cabela's Chief Executive Officer. "Sales and profit per square foot at our next-generation stores were 40 percent higher than our legacy stores. comparable store sales, aided by a surge in firearms and ammunition, increased 12.0 percent, a new record, and our Direct business grew 1.7 percent, the first increase in 11 quarters."
Don't Miss: Can You Really Afford That Brand New Car?